Intelligent Reach is a platform to boost your product visibility, expand commerce connectivity and enhance profits and productivity.
Looking for software to improve business productivity and profit? It pays to do your research. At Intelligent Reach we love hearing stories of our clients' successes. Even so, it's great to be able to outline exactly how we help companies get ahead – increasing productivity, profit and the bottom line (without any confusing tech explanations). Let's get into it!
What is Intelligent Reach?
In order to understand Intelligent Reach and the benefits it provides, it first makes sense to understand what it is. Intelligent Reach is a SaaS (software-as-a-service) platform for improving product visibility across ecommerce websites. Examples include marketplaces or other digital channels, such as Google Shopping. Not only does it make products discoverable, it also supplies analytics showing how well certain products are performing – impressions, clicks, etc. Using this data, it is possible for digital marketing teams to optimise their products, improve their performance and increase profits.
Let's get into the details of how it helps brands, retailers and digital agencies with their product marketing efforts.

Improving Productivity
Because there is nothing better than a productive team...
IT teams can focus on other stuff – easy and seamless integration
As brands and retailers scale their ecommerce offering, they can often find it difficult for IT to keep up. Creating bespoke IT integrations from your product data for each individual marketplace is time consuming. Moreover, answering individual queries from marketing teams can slow things down. If needing an improvement in time for peak season – Black Friday and Christmas – the request might have to be actioned before teams even know they need it. This can be a huge problem in larger organisations that move slower than most, unable to respond to changes in the landscape as quickly as desired.
This is definitely not an ideal situation. IT teams aren't just for the digital marketing team's use, but their requests may take up much of their time, especially if you're pushing your product feeds to many different channels and marketplaces. No, it's far better to allow your technology experts to focus on other aspects of your business and to be pushing the responsibility for your product feeds out to a company like us. With years of experience of understanding a marketing teams frustrations, we take the best approach to enhancing the ecommerce side of your company.
Key Takeaway
Our Partner Feed Wizard makes it possible to quickly and easily launch into new channels and marketplaces to find new sources of revenue. With hundreds of our pre-integrated templates and the ability to customise your feeds, it is simple to launch into new channels and marketplaces within minutes. How many channels and marketplaces? Currently over 1,500 (and counting)!
Meanwhile, the Data Connector makes it possible to the most out of your Google product listings ads with unrivalled data insight. Users can integrate Google performance data, transforming products into best sellers. Moreover, Google Ads data can be used across the Intelligent Reach platform to drive product visibility, conversions and incremental revenues. All without the help of IT!
Digital marketing teams can focus on other stuff
How important is SEO to an ecommerce company? The answer is that it's a vital part of organic search traffic. With that in mind, how often do companies check the SEO of their product feed? This is the key part of your ecommerce business, the data behind every product that you sell. The sizes, the materials, the price, and so on.
Unfortunately for ecommerce companies, the information in your product data feed is the difference between your products showing to potential customers or their never being seen.
Why 'unfortunately'? Well… the problem is that a product feed isn't the most exciting thing to be looking at each day. Not only can they be massive, especially if you have thousands of SKUs, but they can also be difficult to read. If you're imagining an overly detailed Excel spreadsheet, you're on the right track.
It's therefore understandable that 1 in 8 companies only check their product feed yearly or less often than that. But with more than 50% of products not getting any impressions on Google Shopping, it's a lot better to check your product feed as often as possible. Some estimates even put that number as high as 80%. Think about that for a second. It might not be that you are selling the wrong products or that they aren't popular; your customers might not know they exist! How can they buy something they never even see? Even though this is the case, constantly editing and tweaking product data manually isn't the most efficient use of company time.
Key Takeaway
Intelligent Reach steps in to allow your digital marketers to focus on other things like their Google Smart Shopping Campaigns. Our product works with your master feed to check its quality and then optimises it as required, making sure all categories are filled in and that there are no invalid fields. Intuitive and easy-to-use, product feed management has never been so straightforward.
Increasing Profitability
Because businesses should always be looking to generate more revenue...
Profits increase via content experimentation
It's all very well improving productivity but what about increasing profits? With colleagues enjoying more time away from the administrative tasks, most would assume that income would increase alongside this as more work is being completed. An assumption is only a guess though – what if you could prove that the Intelligent Reach platform is delivering for your company?
The good news is that you can.
The first way that brands and retailers can do this is via the Content Experimentation module. This is a tool whereby users of Intelligent Reach can A/B test their product titles, product images and product type. You may have had a hunch that one title would get more impressions than another or that a certain picture would entice the most clicks. Now it's possible to prove it.
Obviously not all content experiments will work out. Sometimes changing a product type won't help your product be seen. On other occasions, changing the image might not be the right decision. But rather than make the change and hope for the best, our platform provides actionable data that proves you were wrong. That's okay as your marketing team is one step closer to finding the right combination of title, type and image to succeed on Google.
Key Takeaway
By using Content Experimentation, numerous clients have improved their impressions, clicks and ROAS (return on ad spend). All too many companies think that the only way to improve performance on Google Ads (or rather, Google Shopping Ads – yes, there is a difference!) is to increase the bid. With the module, it's possible to prove that updating your product feed data also helps (and is a vastly cheaper option!)
We've gone into detail on product data optimisation examples before but the long and short of it is pre-empting what search terms people will be using. If a television series is popular and your product matches something in the show, consider adding it to your title. If your target demographic is using a colloquialism or slang for a product, consider changing it to match their intent. Is there a popular holiday or event coming up such as the World Cup or Christmas? Change your product type to match. These small changes can have big results in your impressions and click through rate (CTR).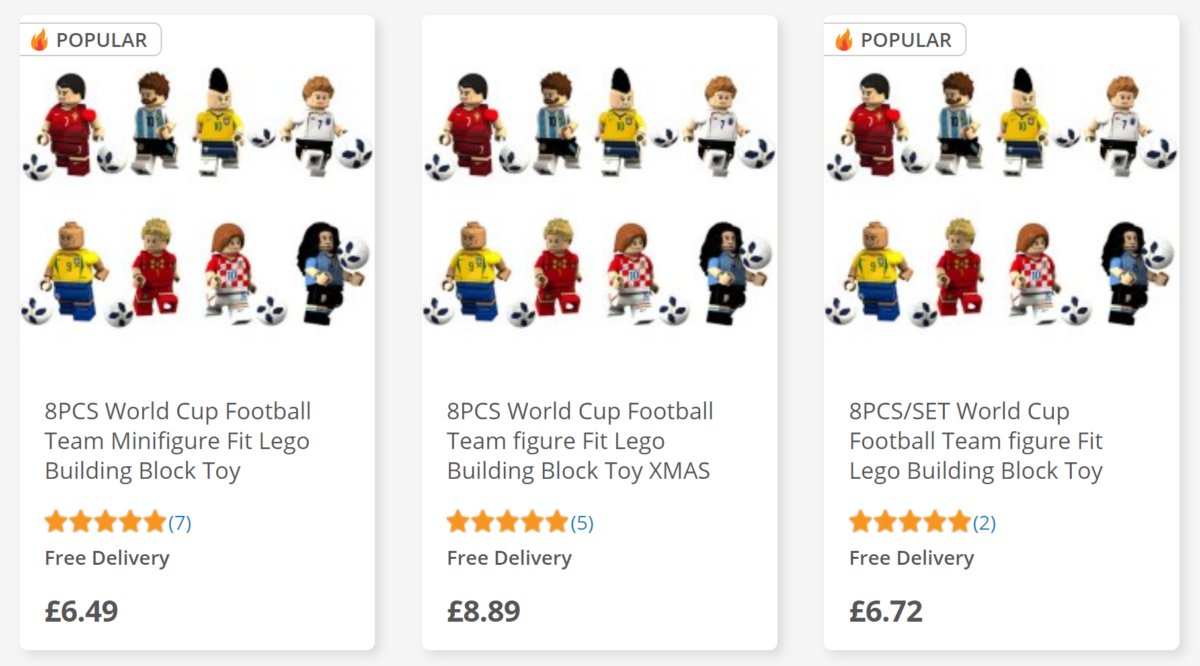 Profits increase via dynamic custom labels
By using content optimisation and changing titles or images, it's obvious how profits can increase. Products that were not showing previously may now see higher ranking search results. This is only the start.
With the Label Manager, Intelligent Reach offers dynamic custom labels that are intuitive and, once set up, completely autonomous. To use an example, a brand or retailer might wish to run a sale. The items that should be included in this collection are products that are high in margin, cost and stock, but low in price. By setting up these filters, products that fit the requirements are automatically added.
Should these products then become medium or low in stock, they will be removed from the collection and won't show in the sale. The same would be true if the margin decreases. The result is a seamless experience for ecommerce teams with products moving in and out of the sale according to the parameters set up. Moreover, customers are happier because the products on sale will always be in stock. Once the system is set up, it practically runs itself.
Another example is if there is a brand recall. Simply label your feed to omit products made by that brand from results. One click later, and you're done. It really is as easy as that.
Key Takeaway
Using labels to identify products gives companies the power to quickly make dynamic, targeted changes at scale to help adjust product data.
"The Rules & Labels builder is extremely easy to use and allows us to quickly improve and enhance our feed; having a massive impact on our Shopping visibility and the queries we match for."

- Sian Wells, PPC Executive, Pets at Home
Optimisation of filters ensures more impressions
When it comes to product data, the important thing is that every field is filled out. Although many categories may not be mandatory, it helps if the marketplace has a full set of data to work with. By filling out every field that is requested – even the optional ones – brands and retailers are increasing the odds that their product will show to possible consumers. Naturally, marketers also need to focus on working within each marketplace's specific guidelines, which is possibly with product content syndication.
On many marketplaces, perhaps most famously on eBay, the way that these categories are filled in influences what is shown. Prospective customers are able to tick boxes to choose what they want to see. Ash, oak or teak furniture? Running shoes manufactured by New Balance, Nike, Adidas or Asics? Consumers want instant results. Very few will ever wonder how the filtering works.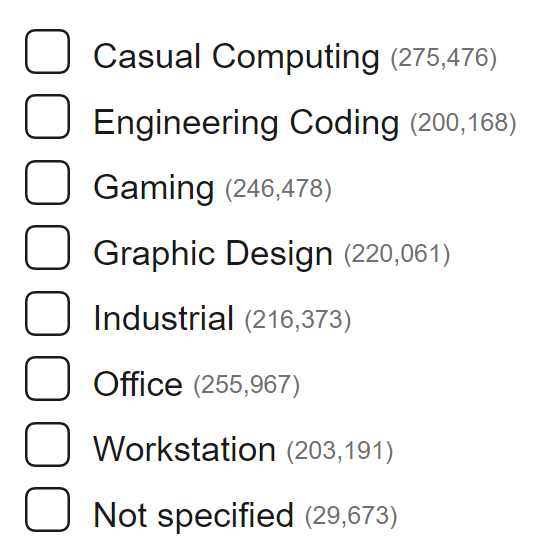 The filters work based on the data on the product feed so it pays to fill out every field on the page. An ecommerce store might neglect to fill in the 'material' field for a leather belt. After all, reading the title shows it's leather. This would be a mistake because what if the customer has used the tick boxes mentioned above? Despite being a leather belt, the product disappears from results.
Once every field is complete, it is time to optimise these categories. A great example is with the colour of clothing. Marketing teams tend to be creative in their naming of a brown jacket, perhaps using a term such as 'rusty'. But do you tend to search for a rusty jacket or would you search for a jacket that is brown? The same can be said for daffodil, dragon or obsidian – more customers will discover your products if you use yellow, green and black.
Key Takeaway
The Intelligent Reach platform can make these changes at scale, changing words in multiple categories at once. This saves time and optimises products for success. Just as with content experimentation, marketing teams can quickly see the changes that have and haven't worked.
Enhance footfall by connecting online buyers to your high street store
Not all shopping takes place online. In fact, depending on how its counted, only 14-20% of sales come from ecommerce.
For every person who buys from your online store, that means there are four people buying products on the high street. Those buyers might not know that you stock the item they want.
Thankfully, the Online-to-Offline Add On can help. Intelligent Reach allows clients to drive in-store traffic with the by providing a seamless multichannel search experience for shoppers looking to buy. This occurs by being able to better match 'near-me' search queries by optimising and enriching your product data feed. This is done by supplying accurate and up-to-date store information as well as click-and-collect options.
"With the Intelligent Reach add-on, we can manage our local and online stock levels from one platform, with ease. We were able to remove complexities to focus on our digital promotion and drive sales."

- Ashley Addison, Head of Paid Media and Search, River Island
Key Takeaway
This module makes it possible for companies to transform online clicks into footfall, where buyers may be tempted by other products. It helps to solve the last mile delivery challenge and gives you product visibility for any local search query.
Conclusion
Ensuring business productivity and profit is not easy but software exists to help. The rise in Silicon Valley start-ups shows just how many large multinational businesses are relying on SaaS companies. They are helping with accountancy, sales, organisation, the signing of documents and much more. Are they vital to a company's success? Perhaps not, but they can always improve a company's output.
At Intelligent Reach, we aim to improve productivity and profit with an easy-to-use tool that shows instant results. It allows IT teams to be used where they are most required. It allows digital marketing teams to focus the most time on the areas of the strategy that need the most manpower.
Our dashboard is intuitive so that everything is easy to see and understand at a glance. With content experimentation, it is possible to scientifically prove the product data changes that work and the changes that don't. The label manager's dynamic labelling system allows the ability to keep collections of products updated automatically. Optimised categories ensure that impressions will increase and, hopefully, revenues will go up as well.
Book a free product feed audit or demo
There is a lot more to the Intelligent Reach platform. Interested to know more? Consider booking a product feed audit. Our experts will guide you in the right direction with quick fixes that can help you improve immediately. There is no purchase obligation and it will serve to highlight the problems with your product feed. Extremely useful information ahead of peak season! Alternatively, book a demo and see the many ways that Intelligent Reach can improve the results of your business.
Interested in increasing productivity and profit?
Book a demo of the Intelligent Reach platform today
Book Now
Tags