The latest version of IKEA's room planning software is designed to make it easier to place virtual furniture in your own home. IKEA Kreativ's Scene Scanner feIKEAature allows iPhone users to scan a room with their own phone, and delete existing furniture to create a blank canvas for experimenting with new, virtual furniture.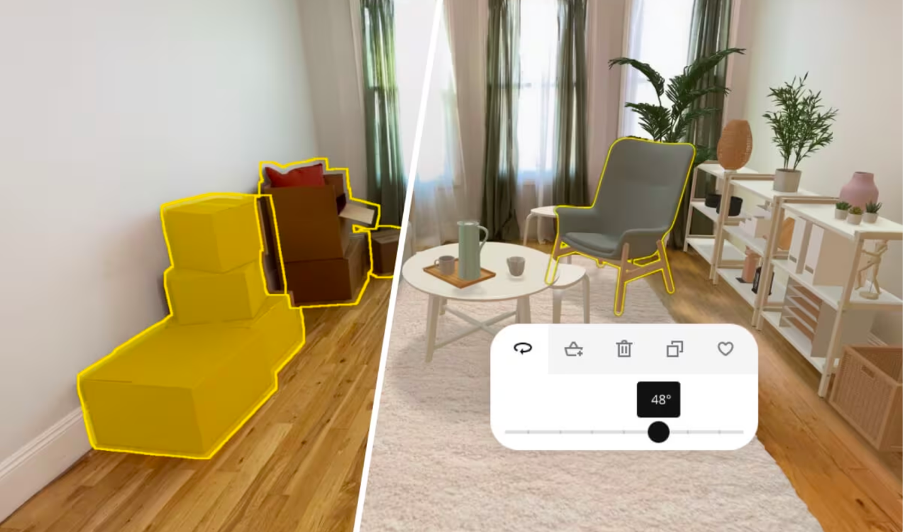 Use the app to delete your own furniture and replace it with IKEA's
Although it is not intended as an AR experience, Kreativ delivers a surprisingly realistic 2D image that displays virtual IKEA furniture in a real room in a convincing way. An Android version is also planned.
Want to Learn More?
Discover the true power of the IR platform - book your demo today
Book a Demo
Tags