A/B testing product titles to improve ads performance is a must. It's easy with the Intelligent Reach Content Experimentation module.
A/B testing is a common occurrence in marketing. Brands are often using A/B tests when it comes to designs, while digital marketers are often testing different email subject lines. But what about in ecommerce? In order to stay competitive, it makes sense to A/B test your product ads (it's possible to test any product data attribute), improving performance on Google Product Listing Ads, YouTube Shorts Ads, Microsoft Ads, Facebook Store Traffic ads and more. Let's find out how you can begin A/B testing product titles, proving what works and what doesn't for your business.
A/B Testing Product Data Feeds – Why It's Important
The product data feed is the foundation of a company's online sales. Without a good product feed, a brand or retailer has nothing!
Making changes to this data is a great way of improving your ads performance and shopping campaigns. But tread carefully – in the same way that changes can help your listings, they could make them worse as well.
Unsure if your product feed is good? Book a free product feed audit.
The first step is to make sure that you have filled in every piece of data that a digital channel or marketplace requires. Product titles, product type, and images are just the beginning. Your product data feed also needs price, stock inventory and other variables. Alongside this you might need to include material, size, country of origin… Anything that might help customers discover your product and convince them to buy.
Filling in the product data fields isn't enough. If anything, it's just the start! Once you have fulfilled the bare minimum, it's time to begin optimising your product data feed, improving the data to rank higher with your ad campaigns.
Since it's arguably the most important part of your product data, it's probably best to begin with your product title. If we are focusing on Google, the field allows for 150 characters but the first 75 are the most important.
So how to begin improving your product title?
Marketers shouldn't simply make changes based on guesswork or their own opinions. Just because you search for a product in a certain way doesn't mean everybody does.
Should your product titles include the brand? The size? Gender? It will vary from product to product and industry to industry. This is why we advise A/B testing product titles. It will reveal the perfect setup for each title with scientific proof on what works and what doesn't.
It's a simple and very powerful approach to improving your product listings and ad campaigns.
Learn more about optimising your product data - Download the Google Shopping guide

A/B Testing Product Titles with Intelligent Reach
Now that you're up to speed on why you should be conducting A/B tests on your product data, let's get into the how!
A/B testing product titles with Intelligent Reach is easy and falls under the Content Experimentation module. By optimizing and testing their data over a 12 month period, clients achieved an average +79% increase in impressions and 109% increase in clicks. Amazing!
Want to achieve those numbers? Let's see how to go about setting up your first A/B test.
How does A/B testing work?
There are three important factors to consider when setting up an A/B test:
Variations – Consider what you are testing. You don't want to make too many changes all at once because you won't know why something is working, only that it is. For a first test, as an example, maybe only add or remove gender from product titles and see the results.
Channels – Where are you wanting this test to take place? Google Shopping is generally the first place clients run A/B tests as it's often the first place customers begin a product search.
Distribution – It's no use A/B testing product titles if it isn't a fair test. We ensure that the distribution is equal between the group A title and the group B title using our Random Sort method.
Note: If you'd like to choose the distribution of products between Group A and Group B then you can using Sort & Assign. You can then sort the product involved in the tests by almost any metric you like – impressions, clicks, CTR, etc. This ensures your top performers aren't all in one group.
Understanding the Results
Each A/B test will result in a report that shows how each group is performing. This shows an easy to understand line graph comparing the two groups and their clicks, impressions and revenue during each day of testing.
The overall figures for each are written to the right. It's important to understand that a negative result isn't necessarily a bad thing. A/B testing product titles will categorically show was doesn't work as well as what does. It's all part of the scientific process!

One last thing to note is that it's possible to look only at the median values of a test. This means that any high performing or low performing outliers are omitted from the final results to ensure that the test result isn't unnecessarily skewed one way or the other.
Once you have taken your time in analysing the results, the winner should be clear. If not, it's time to do some more product data testing!
Learn more about A/B testing product data - Download the Content Experimentation guide
The Different Types of Product Data Testing
Content Experimentation doesn't just allow for A/B testing product titles. It also allows for conducting MVT (multivariate) tests or before/after tests on data including the product type or product images.
A/B testing – simultaneously run two different versions of titles, types or images across your product listings then compare the results;
MVT testing – simultaneously run more than two different versions of titles, types or images across your product listings then compare the results;
Before/after testing – run one version of a title, type or image for a set amount of time then run a different version for the same length of time after the initial test then compare the results.
Before/after testing has been used by companies for a long time when testing their data because true A/B or MVT testing wasn't previously available. Although Intelligent Reach can run before/after tests, we don't tend to advise it because the results aren't fair.
For example, if you run a campaign for two weeks before Black Friday then two weeks during Black Friday, that data is compromised. The second version would probably win but the number of searches don't align with a typical testing period.
A/B Testing Product Titles - Best Practices
When it comes to A/B testing, aside from having a number of products in Group A and Group B, there are no set rules. Having said that, there are definitely ways to improve the accuracy of the data you receive.
Duration - It's important to allow the test to run for the full assigned time period. If running two or three A/B tests consequently, you need to make sure you always run them for the same amount of time. It's no use comparing one week's data to one month's data. Alternatively, you may be running your test in the form of hitting goals (e.g., first to 100 clicks). In this instance, make sure the target never changes.
Size – It's a lot easier to draw conclusions when working with a large sample size. Even so, you don't want to go overboard. It's generally best to begin testing with 100-200 SKUs.
Variables – As mentioned above, you don't want to test a lot of things at once or you won't know why your results say what they say! It's no use A/B testing a product type at the same time as a title because who knows why A beat B in your Shopping ads campaign? Stick to small changes as it makes it a lot easier to understand the results and iterate upon them.
Define the Goal – Before testing, make sure that you have a clear goal in mind. If this is clicks, make sure that you aren't swayed when A has far more impressions but fewer clicks. You set your goal for a reason so stick to it! Off course, you can always run the test again to make sure, which brings us to…
Keep on Testing – In order to stay ahead of the competition, you have to keep on testing. A/B test product images next or perhaps stick with titles. Only you know what works best for your business and your industry. It's also important to remember that just because something was popular at one stage, doesn't mean it'll stay that way forever so always rerun tests after a certain amount of time.
Product Testing Ideas to get you started
A/B testing can be overwhelming at first. Where to begin? The sheer breadth of choice makes it difficult to know where to start.
Don't worry, we've got your back.
Since this is all about A/B testing product titles, here are some ideas to get you started.
Omissions – Omitting a field such as gender or brand from your Google Shopping product title is a good first step when it comes to Content Experimentation. After all, there is no point calling it a girl's or women's dress when 99% of people searching won't search for gender. So why put it in the title? You're wasting valuable space. Likewise, is brand needed? Probably if it's a fashionable pair of jeans. Probably not if it's an outdoor plastic dustbin.
Synonyms – This is hugely important if selling internationally. In the US, 'work shoes' is a common search. In the UK, they are more likely to write 'smart shoes'. Don't get us started on the pants vs trousers debate but make sure you are using the correct words for the country! Alternatively, you might wish to use other synonyms in your listings (e.g., wavy vs curly vs. frizzy).
Pop Culture – Is there a popular programme on TV or Netflix? Might your product be a perfect fit for that audience? If it's a horror inspired lamp, perhaps mention 'Stranger Things'. The latest bikini? Try putting 'Love Island' in the title. These ideas only work for a short amount of time when everybody is talking about them so be aware!
Position – As seen in the image above, experimenting with the position of keywords can have big results. Brand, size, gender, product might have very different results to product, gender, size, brand or an alternative title.
Abbreviations – Do people use the word 'barbecue' or are they more likely to write 'BBQ'? You won't know unless you test it.
Title Length – It's generally best to use the amount of characters you have available (150) and focus on the first 75. These are the most important as they will always show in product searches. But within your area of ecommerce expertise, maybe a shorter title works best? After all very few people will be searching for a 'Black 1 metre outdoor dustbin | Durable, heavy duty, waterproof, 60l capacity, favoured by disposal specialists | As seen on TV'!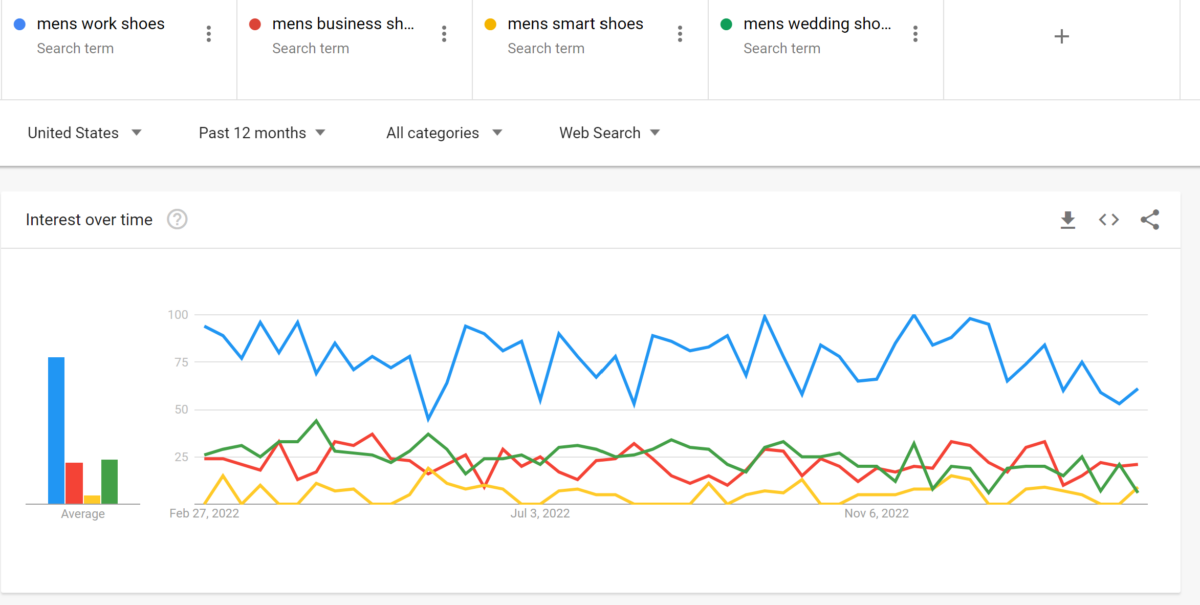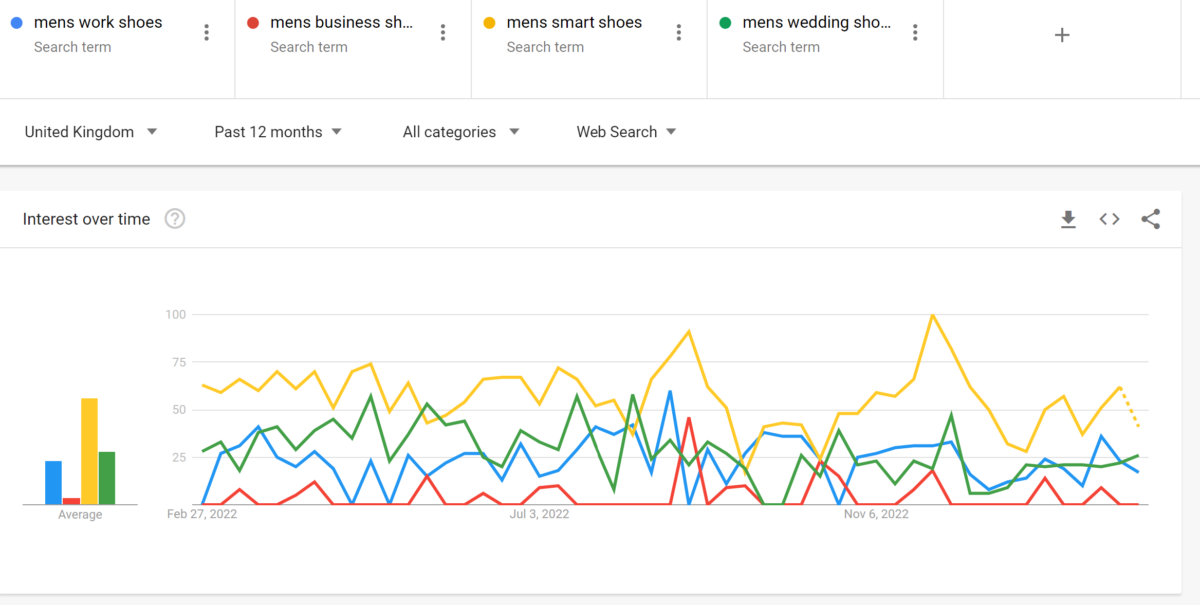 Conclusion
Ecommerce is always changing while Google is constantly changing its algorithms to make ranking your products more difficult.
With our Content Experimentation module, it's possible to A/B test product titles, images and product types to see what works for your customers.
So what are you waiting for? Begin A/B testing product titles today and see where your experiments take you!
Interested in learning more? Book an Intelligent Reach demo to find out more.
Want to learn more about A/B testing and content experimentation? Download our guide.
A free and ungated e-book that tells you everything you need to know about running A/B tests on product titles, types and images.
Read Now
Tags