Retail giant Walmart has launched a virtual try-on technology that allows customers to use a photograph to create an avatar, so they can visualise themselves in clothes before they buy.
Walmart says the technology, called Be Your Own Model, is very easy to use. Customers see a "Try It On" button near a product image and they can choose to view the item on themselves (Be Your Own Model) or on a model of a similar build (Choose My Model).
In order to use the Be Your Own Model feature, the customer is asked to take a picture of themselves in the Walmart iOS app. The image is saved, then customers can view potential purchases on themselves every time they use the virtual try-on experience.

Be Your Own Model is based on Zeekit's virtual clothing try-on platform which Walmart purchased in 2021. The technology uses algorithms and machine learning models to create a realistic simulation with shadows and draping that the company says mimics the way clothing falls on a real person.

Walmart says it is the first company to offer a 'virtual try-on experience for apparel brands at scale'. Currently, Walmart's try-on experience is available across more than 270,000 retail items.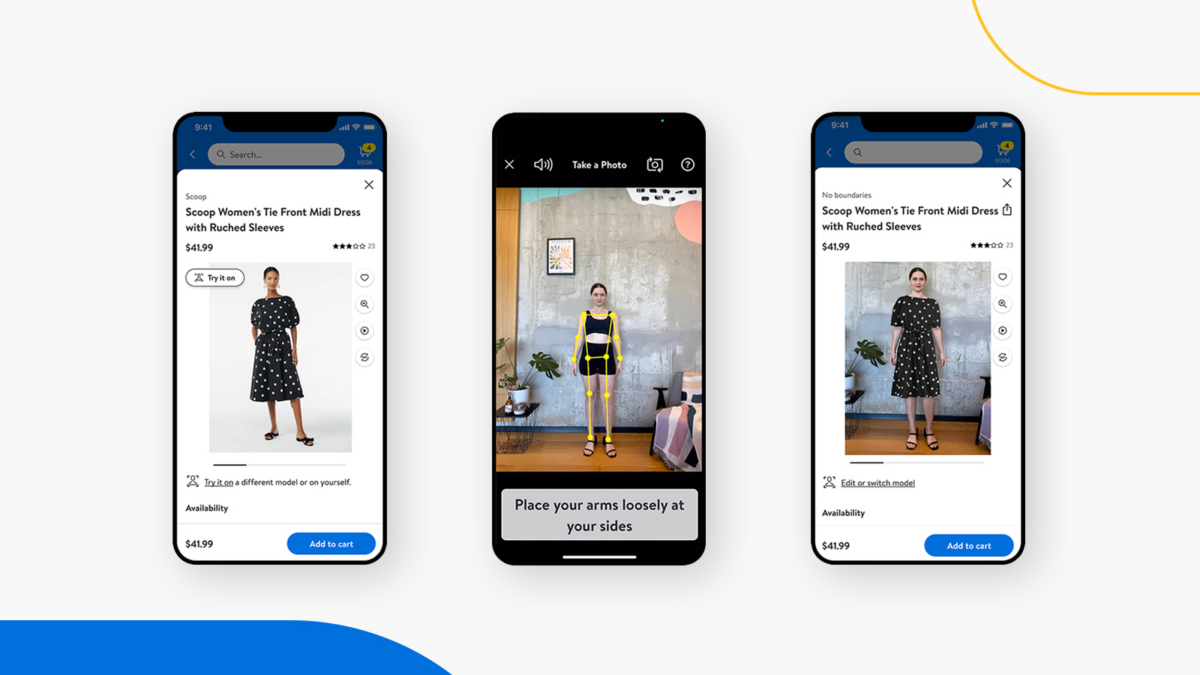 The three images show: 1. The garment is being worn by a model. 2. The customer takes a picture of themselves. 3. The garment is being worn by the customer.

Be Your Own Model is currently available to iOS users of Walmart's app. Users are able to use the feature on desktop or web. Support for Android users will be coming soon.
Want to Learn More?
Discover the true power of the IR platform - book your demo today
Book a Demo
Tags