Manage Lots of Product Feeds across Multiple Partners and Countries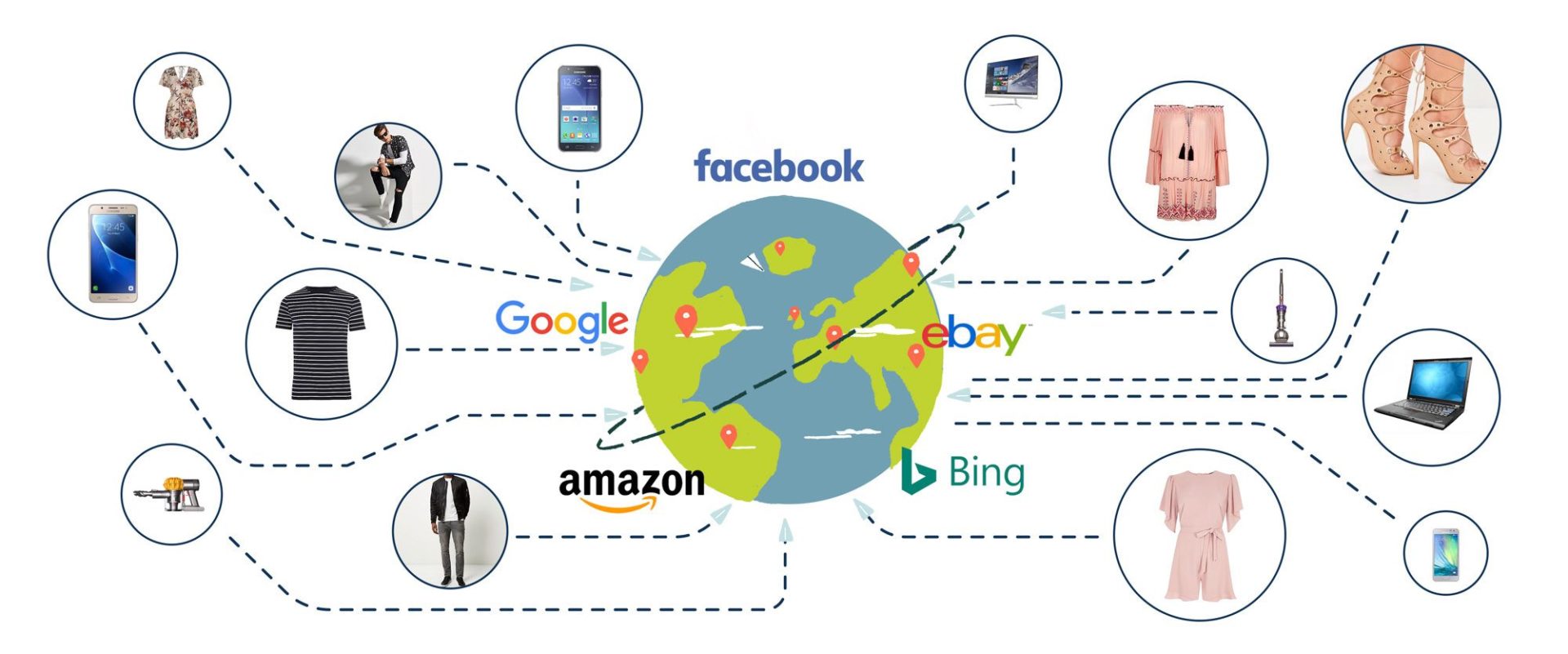 Our technology and support helps you:
Visualise and improve product information

Put it in the right format and send to all partners like eBay, Amazon, Facebook and Google

Improve your bidding and experimentation with alternatives and understand what is most relevant to buyers' searches
We do this through over 1400 pre-integrated online partners globally, and make sure your product data feeds (the information describing your products) that you send to those partners are relevant, high-quality and performing well for you.
Inside the Software
Our solution consists of 3 modules, each addressing different areas of managing your product information, experimenting with alternatives and improving the performance of your bids.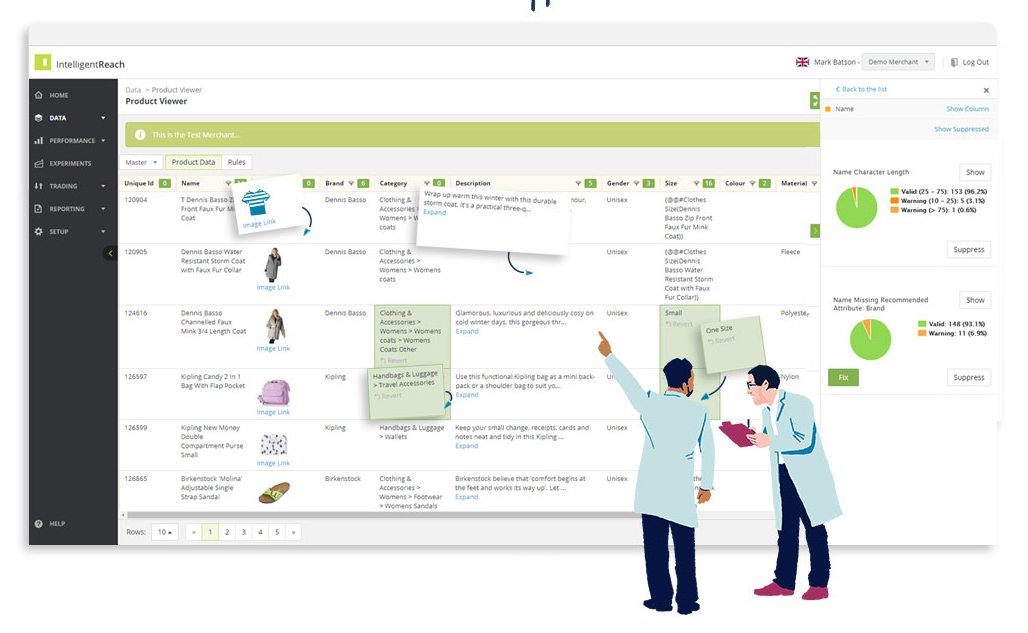 Understand, visualise and improve product content with our Product Data Management module
Understand which information you have, what is missing and fix missing terms, colours, images, codes and more. Our platform looks at your products, runs automatic content analysis and optimisation, and makes high-quality data available for any of our 1400+ digital commerce channels at the click of a button. It's not just about clicks or products, but the relevant products matched to the customers that want them. Quality, not quantity.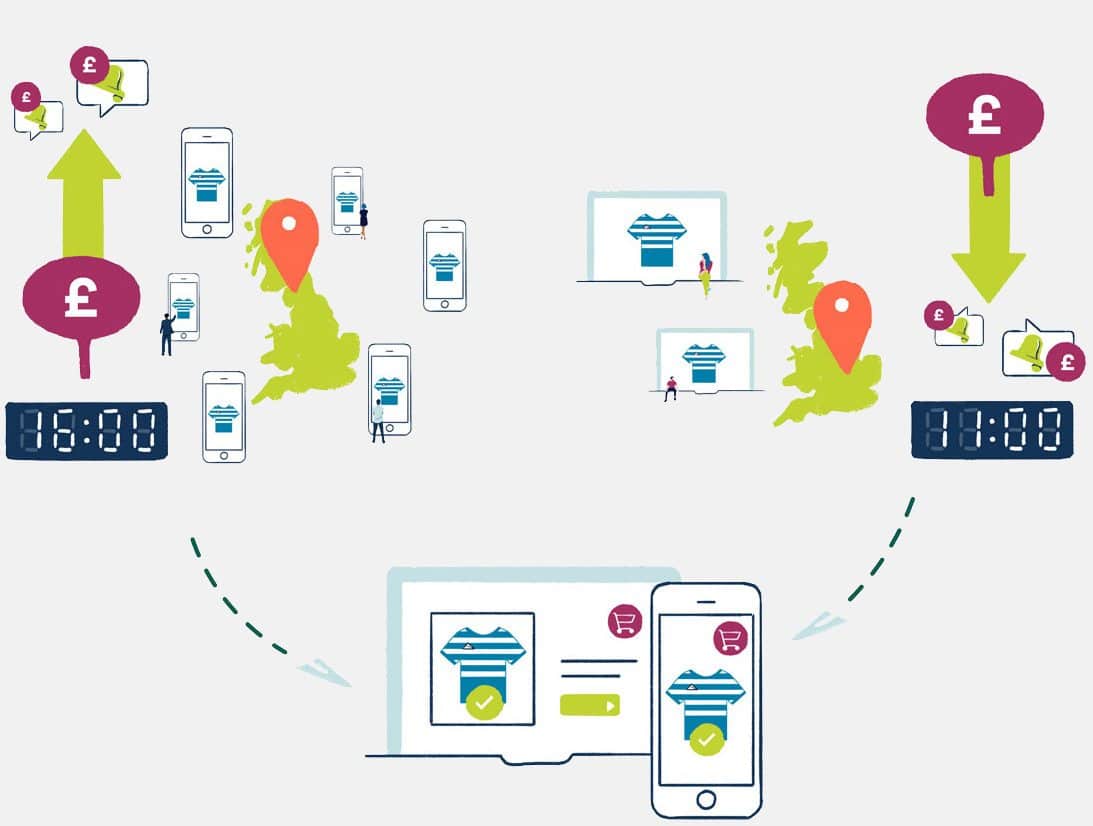 Ensure you're bidding effectively and performing the best with our Performance Management module
Once your product information is correct, you need to make sure it is performing its best in the digital environment. Every day our decision engine makes millions of decisions for each of your products, in each unique environment, optimising the performance of your product data so you can drive maximum returns.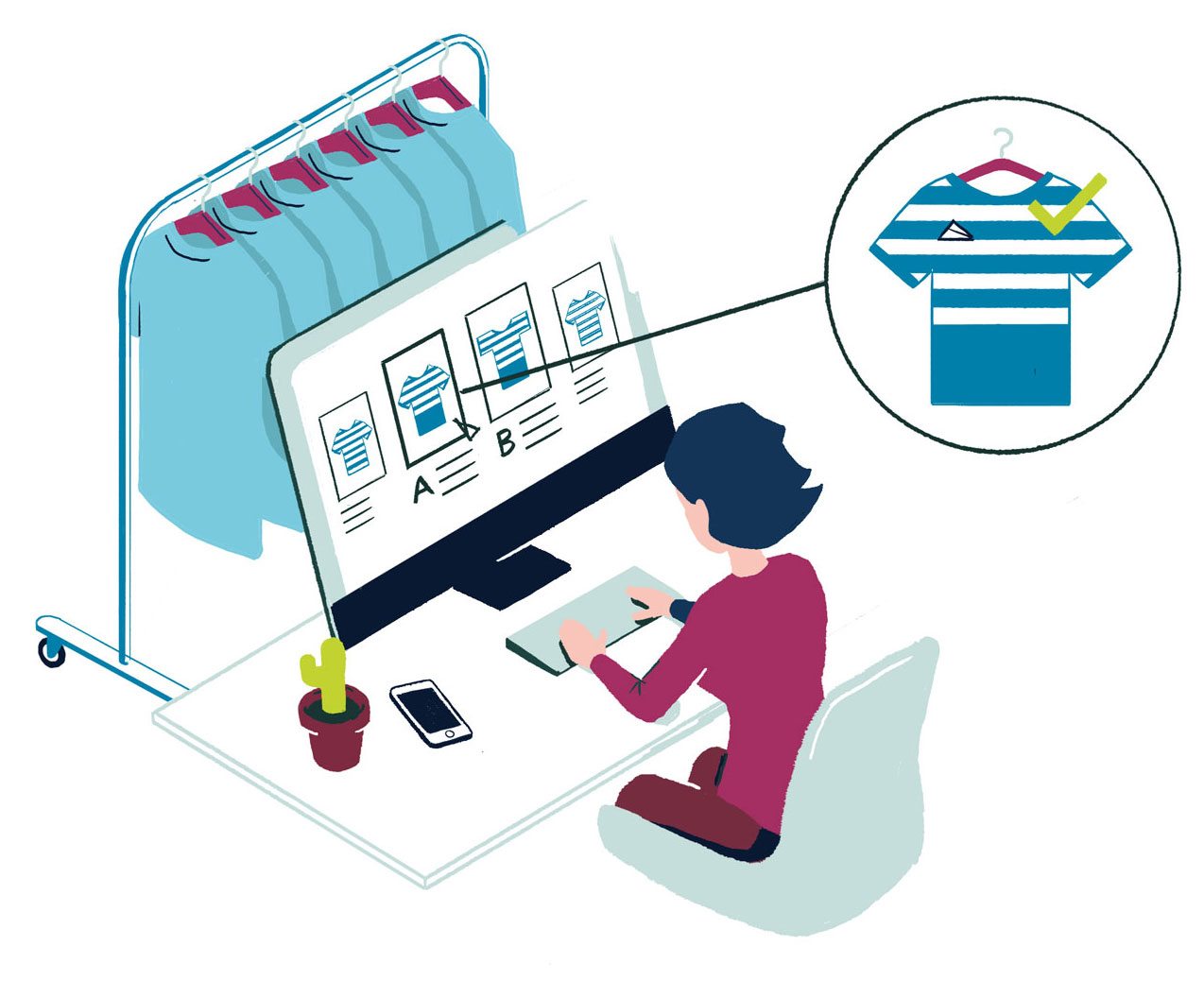 Test alternatives with our Experimentation module
This module allows you to analyse your content based on specific ad alternatives. Take the guesswork out of the equation with a full A/B testing methodology, across a range of content elements, that is monitored in real-time.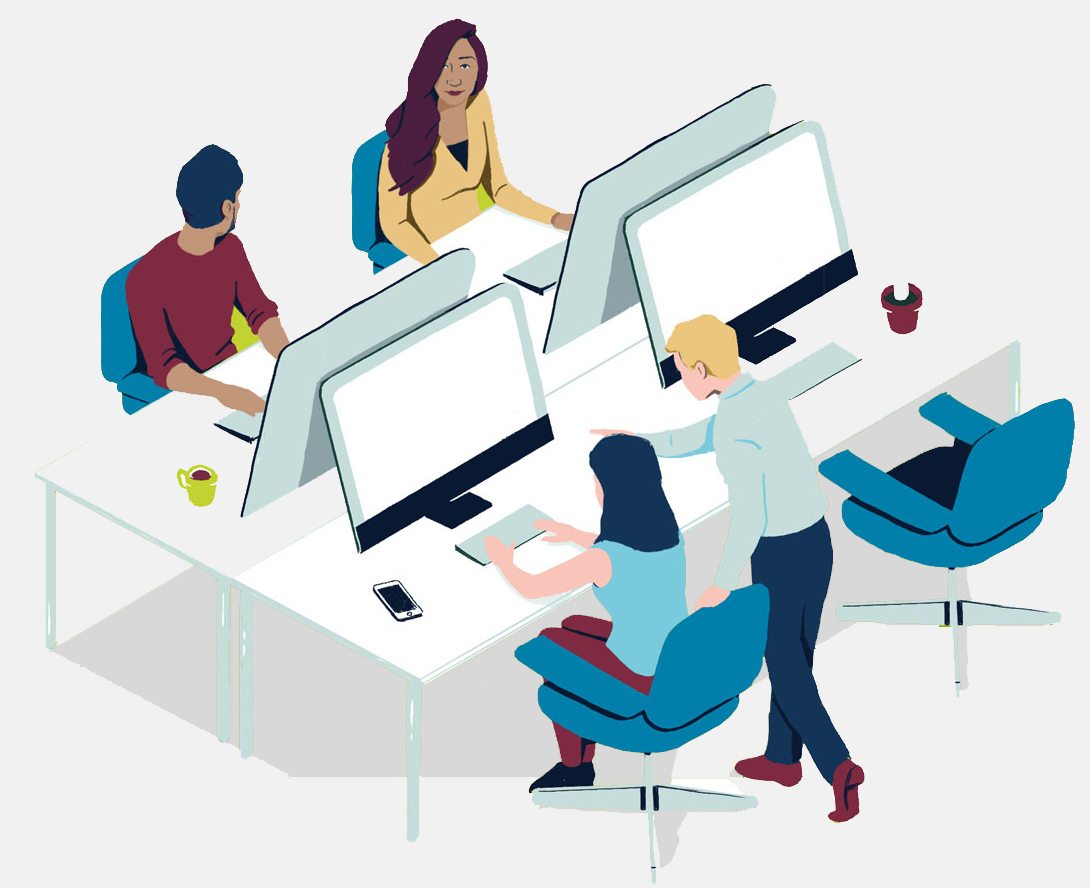 Friendly people to support you
We asked our customers what they value about working with us and the extensive expertise which we share with them came high on the list. They also like that we are friendly and try to explain things as simply as possible.
Founded in 2006, Intelligent Reach are experts in data driven, product profitability. Working with 48% of the IRUK Top 100, we help some of the biggest, global retailers to exceed their expectations from the online world.
Product Data Trends, Tips, Webinars & More
Get access to industry trends, product data best-practices, webinars and our customers' top data quality tips.