After 8 years of paying to launch Google's Product Listing Ads (PLAs), retailers around the world can use free product listings to sell online. It's a big shift in their pay to play model and there's speculation as to why Google is opening its doors.

Times have changed for retailers as they struggle to establish the new norm. The temporary closure of brick and mortar stores meant passing the torch over to online shopping channels to keep businesses going. It's why Bill Ready, President of Google's Commerce, explained the COVID-19 pandemic acted as a catalyst to bring their initial plans forward for "some quite needed relief to the retail and small business ecosystem."

There are retailers around the world who have the products consumers need yet struggle to get the visibility to sell. It's evident that Google has been planning to bridge that gap before the pandemic. But could Amazon's large market share in e-commerce be the other push to Google's offering? Here's what you need to know.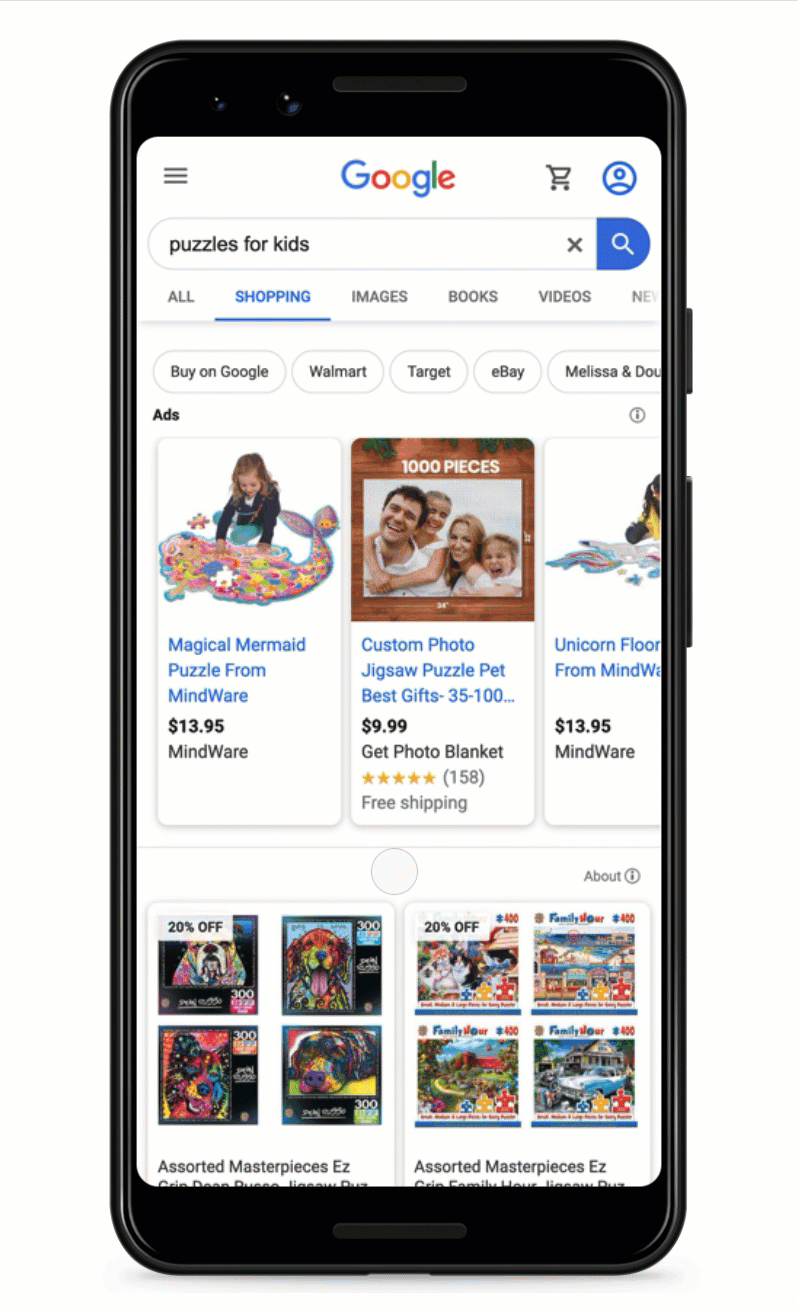 Source: Blog.google
What changes do Google's free product listings bring?

In a nutshell, Google Shopping is permanently opening its search results to contain primarily free product listings in its Shopping tab. Now when a customer conducts a product search, Google's algorithm will show organic listings that will dominate search results, rather than most paid products.

Through this, Google will find the most relevant products in product searches rather than focusing only on paid ads. But to be as accurately relevant as possible, your product data needs to be on point.

Ads & Free Listings Layout
Although free listings will dominate search results, Google will still charge retailers to place their PLAs as the top as part of the promoted listings. Once they've got enough organic listings and competition is high, it's understandable why. These paid ads will be positioned at the top and bottom of the Shopping tab page, exactly the same as the main search results page. The main Google Shopping page won't be changing, and the beloved carousels of PLAs will still feature ads only. But the layout could still be a subject of change in the future.

Product Data Feeds Will Power Free Listings
Just as your product data feed powers your PLAs, it'll be the same for the free listings in Google Merchant Centre. In case you didn't know, the Merchant Centre was recently opened to make organic product visibility possible within certain parts of the search results e.g. images. It's even enabled Google to display organic product listings in its "Popular Products" segment.

It's important to work on your product data - because it's all about quality. It's crucial to get one step ahead of competition and get your feeds in shape in preparation for what is to come. If you're looking for inspiration, take a look at our product data quality e-book for our expert advice to boost product visibility.

Partnering with PayPal
Google has partnered up with PayPal, helping to bring retailers onto their channel. By linking merchants existing accounts to accept online payments, it allows Google to pull in merchant details much faster, helping to verify trusted sellers.

Other eCommerce partners such as Shopify, BigCommerce and WooCommerce, will also help to make it easier to track inventory, whilst shifting selling on Google Shopping more quickly.

Why are Google doing this?
Bill Ready stated the plan was already set. But the state eCommerce and retail are in right now means digital commerce is the only lifeline for retailers. Ultimately, they felt they had to act now to help steer retail into a promising direction. He stated, "while an opportunity for struggling businesses to reconnect with consumers, many cannot afford to do so
at scale."

Implementing this change is giving a lot of retailers a chance to keep revenue coming. But we can't ignore that these plans were ongoing before the pandemic. You've heard of "don't fix it if it isn't broke." So what else had Google been revising on their business model before COVID-19?

1. Data Quality Picked Up
Before becoming a paid shopping product in 2012, Google had a data quality problem. Listings were generally inaccurate, meaning irrelevant products displayed during product searches - including out of stock items. Since then, Google has really tackled what seemed like the impossible and driven a market-wide improvement in product data feeds. A huge task, but with their feed requirements and penalties, retailers have adhered to these rules and helped Google become a reliable shopping channel today.

Google now have the capacity to grow their marketplace. With retailers ensuring their product data feeds are in an acceptable condition, Google's algorithms make it possible to process organic listings with accurate results.

2. Amazon Got Bigger
A strong competitor and popular starting point when customers conduct their product search journey. Amazon gained a great share in product search and advertising over the years, but Google's update could actually be a smart move with a competitive advantage.

But for their plans to succeed, they need people to start their journey on Google Shopping, rather than Amazon. Naturally, opening up to all merchants enhances Google's offering and is appealing to both sellers and consumers. The large availability of products means higher product searches and more users. With more users, Google takes more weight from Amazon and becomes a more valuable product. That means Google's ads will also become more valuable and help to increase profits.

What does this mean for customers, retailers and advertisers?
Although helpful for retailers and shoppers in the short term, there are long term benefits for all customers, retailers, advertisers and Google too.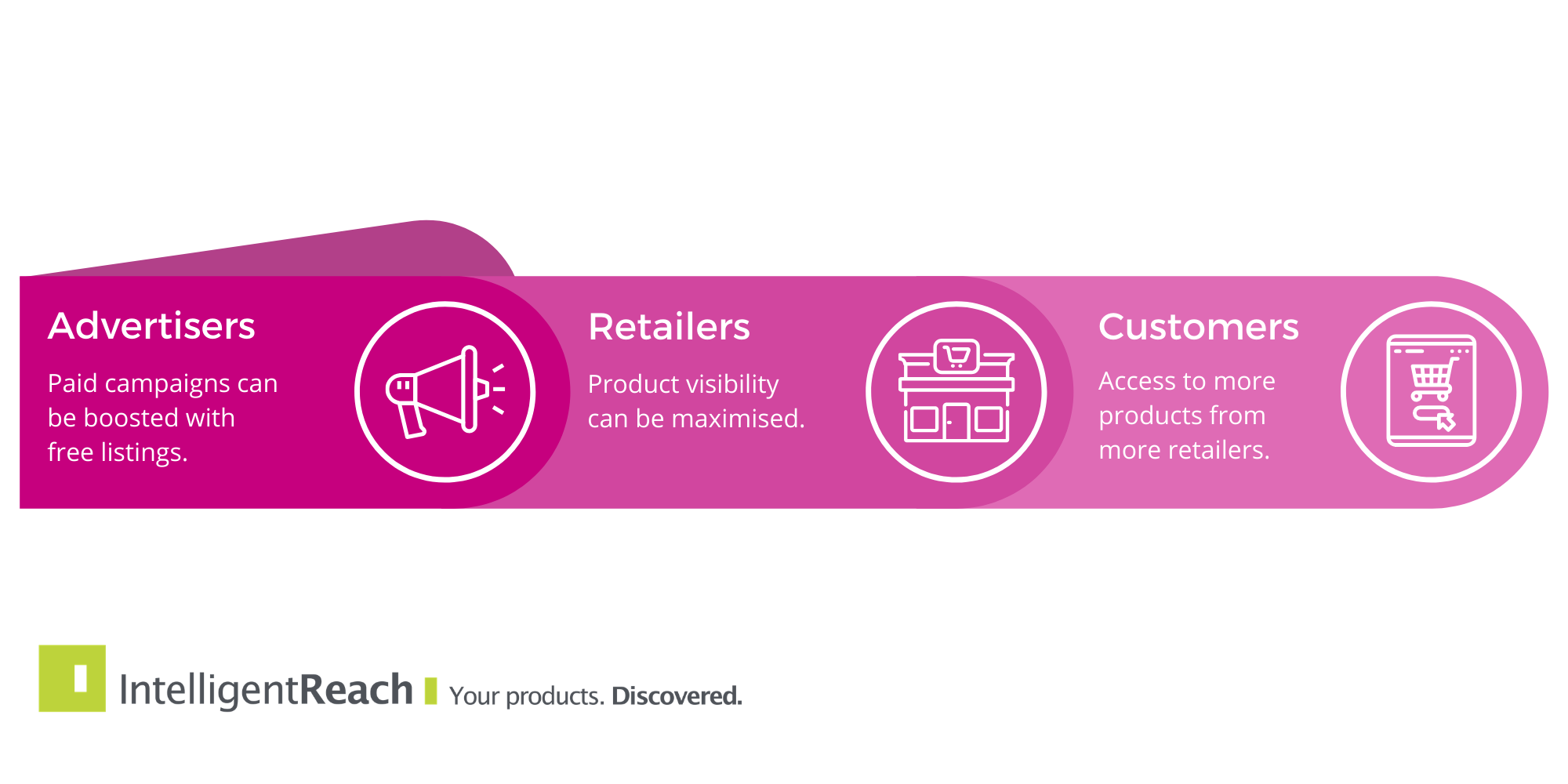 It seems like a chain of benefits. For Google, it's a great move for their Shopping product as it enables them to build a marketplace for the long term. Advertisers can augment their paid campaigns with free listings. Retailers get free exposure and can maximise their product visibility. Shoppers can get more products across many stores.

But it's a bit more complex for retailers. While it gives smaller businesses an opportunity to get sales coming in during a struggling time, it also means competition will be at its peak. It's now possible to increase product visibility and dominate the SERPS organically, but it'll take a lot of product data feed optimisation. That's why it'll be important to ensure you have a strong solutions provider that can help take the pressure off your internal teams and consistently keep your data feeds in check.

It's a new, added level to organic product search optimisation with merchants wanting to ensure there's some form of guaranteed visibility in search results. When the competition heats up amongst businesses to get more of their products showing for free, there'll be merchants willing to continue paying for ads (as they convert well within retailers cost of sale metrics).

To Sum Up
With free product visibility for merchants and more product variety for consumers, can everyone (including Google) win from this?

The timing of this update is a good move from Google, as ad rates are dropping and online shopping soars. Opening up to free listings means more retailers appear and more products become available on Google. The more products search and users on the channel means Google PLAs will be a higher value. By making their platform more competitive for retailers and offering a solution to guarantee product visibility in their paid ads, that's where Google can make a higher profit.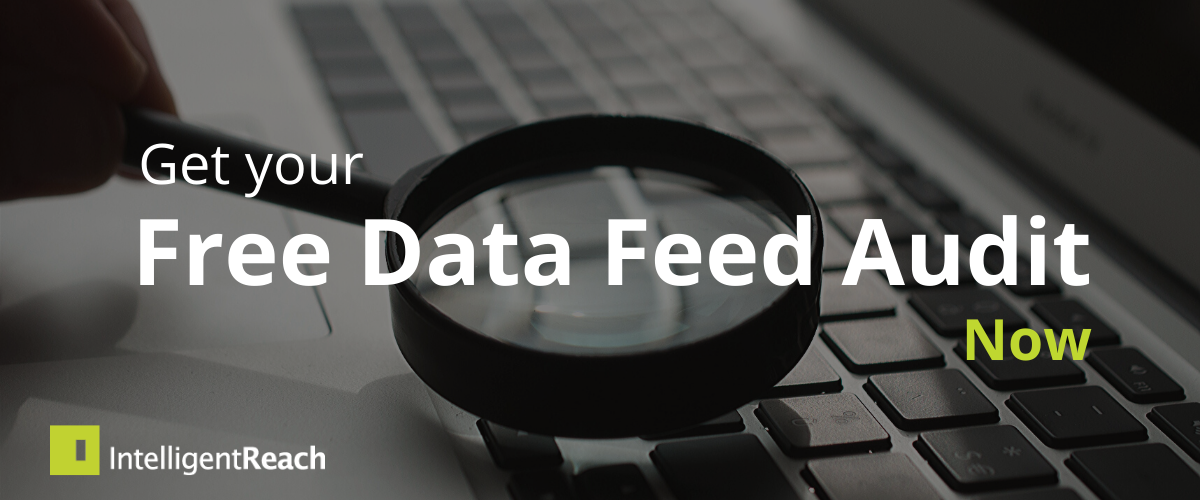 *Updated on 09/11/20
Want to Learn More?
Discover the true power of the IR platform - book your demo today
Book a Demo
Tags