Kogan.com, the exclusive online retailer and service powerhouse, launched their own Marketplace in March, strengthening its position on the ASX with a 9.7% jump upon their announcement to the Australian market.
Pillars To Success.
The Kogan Marketplace promises to maintain the Three Key Pillars, which has seen Kogan win the prestigious Australia Post's ORIAS People's Choice Retailer of the Year award consecutively, for 2017 and 2018: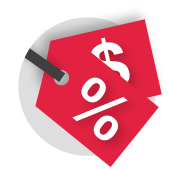 An unwavering commitment to provide Aussies with better value products and services.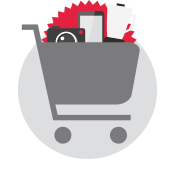 A constant obsession to create the best possible shopping experience, from easy purchasing, to efficient delivery and reliable after-sales support.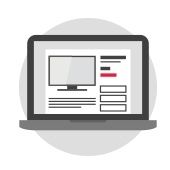 Revolutionary online-only business model that allows us to bypass the expenses of bricks and mortar stores and pass the savings onto our customers.
As Lazar Monin, Director of Marketplace states: "Our mission is to make the most in-demand products and services more affordable for all Australians".
Customer First Approach.
Like Kogan's own e-commerce store, Kogan Marketplace customers will have the benefit of Interest Free Finance Options and earning Qantas Frequent Flyer points on their purchases. Adding to the appeal, buyers will also be able to use their existing Qantas Points or Citi Reward Points to make purchases through the Kogan Marketplace.
The Real Winners: Brands & Retailers
However, the biggest winners are sellers, with great exposure to the millions of customers who visit Kogan each month. Sellers will also enjoy Kogan.com's payment gateways, customer support, and seamless integration with backend operations. Sellers will be able to leverage Kogan's Sale Events, Kogan First membership and marketing support to increase their sales, brand awareness and SEO.
Your Products. Discovered.
Together with the Intelligent Reach Platform's full integration with Kogan, you can ensure your products are optimally listed in the new Kogan Marketplace to maximise brand and product exposure, while keeping stock levels managed and maintained.
We also have integrated our unique Off-Site Content Experimentation module giving sellers the ability to scientifically prove what product content will work best on Kogan and Google Shopping.
Source: Sydney Morning Herald
Want to Learn More?
Discover the true power of the IR platform - book your demo today
Book a Demo
Tags