The cost of living crisis is affecting people all over the world. How is it impacting the world of online retail?
The cost of living crisis is hitting everybody across Europe. In the UK, it is most obvious not only in the supermarkets but also at the petrol pumps and on energy bills. What does the cost of living crisis mean for retailers? Let's dive in.
What is a cost of living crisis?
The easiest way to explain a cost of living crisis is when goods and services increase in value, but wages fail to keep up. This is because the rise in costs is so rapid. The rate of price growth – known as inflation – is way above income growth, with wages mostly stagnant. In this instance, the war in Ukraine has caused problems with both wheat and energy supplies in Europe, while there has been a knock-on effect on supply since the pandemic.
In the UK, the problem is particularly acute because of the impact of Brexit alongside other governmental decisions. These include a decision to close a huge gas storage plant, the demise of North Sea gas and a misplaced optimism in fracking. As well as this, many of Britain's houses and shop units are older and less efficient when it comes to heating. On their own, none of these problems lead to a cost of living crisis but taken together they help to cause the problems we see today.
Could the cost of living crisis improve quickly?
When looking at the current cost of living crisis, it pays to look to history. So when was the last cost of living crisis in the UK and how long did it last? Looking at the numbers, inflation hasn't been this bad for 40 years.
Back then, it all began in the mid-1970s as an energy crisis led to a rise in oil prices. That certainly sounds familiar. As wages rose, company costs increased and prices regularly climbed. Slow economic growth then led to 'stagflation' as prices remained high. There was rising unemployment and the Winter of Discontent in 1978 to early 1979. The government moved interest rates to 17% and dramatically cut public spending. This harmed British manufacturing and exports but led to decreased wage demands and inflation below 5% by the mid-1980s. However, there was a cost – over 4 million were left unemployed.
The difference between then and now is that back then, the trade-off was between unemployment and inflation. Currently, it is the cost of living squeeze and wages failing to increase alongside prices. As such, it is hard to predict when the cost of living crisis might end, although the government has recently moved to implement an energy price cap of £2,500 for residents. Unfortunately, the same plan hasn't been announced for businesses. Even so, they are believed to be in line for help with energy bills from October. Whether this will be enough remains to be seen.
There has been some respite recently. Inflation was recently reported to have decreased to 9.9% thanks to a slight fall in the price of petrol and diesel, but food prices are rising at the fastest rate since mid-2008.
Are online retail sales increasing or decreasing in 2022?
Retail sales are decreasing in 2022 according to the IMRG Capgemini Online Retail Index, which tracks online sales for 200 retailers. The 12-month average growth to July 2022 is -18.1%, which doesn't make for great reading. That being said, the difference from July 2021 to July 2022 was just -2.3%, the lowest monthly decrease so far this year. Even so, there is little reason for optimism currently – just one of July's weeks saw positive Year-on-Year (YoY) growth, and that was only the second instance of weekly YoY growth this year. It might also have been helped by the ludicrously hot weather the UK was experiencing at the time.
Within these figures, Clothing saw an 11.9% YoY increase, and is one of only a few categories that is positive for the year. As well as this, a lower average basket value of £140.46 suggests consumers are spending less, while habits are also changing. In Womenswear, premium retailers have seen -6.4% growth as budget retailers saw growth of +9.6%.
Are shipping costs increasing or decreasing in 2022?
Freight costs are continuing to fall in 2022, well below the highs seen during the pandemic when China caused a shipping crisis by shutting down due to Covid-19. That isn't necessarily a good thing; the lower costs are not only due to an easing in the supply chain disruption. There is also a decreased demand for goods, which could be viewed as a sign of an upcoming global recession.
Away from wholesale freight and cargo costs, online retailers also have to consider shipping costs to individual consumers. In the UK, costs of a first-class stamp rose by 12% in early April with a second-class stamp rising by 3%. Just a month later, Royal Mail was informing journalists that they may have to increase prices again. Alongside these price rises, workers from the company are planning to strike over proposed below-inflation wage increases later in the year. Meanwhile, parcel costs in the US were predicted to rise by an average 5.9% across the US in 2022.
The various costs associated with postage are also increasing. Paper has massively risen in price since the start of 2022 with Mitsubishi HiTec Paper raising prices by 10% in March, 12% in July and up to 15% from September. That represents an increase of almost 42% from the price of paper in January. Sappi Europe increased prices across their product range by 10-25% in February, and by 8-10% from September.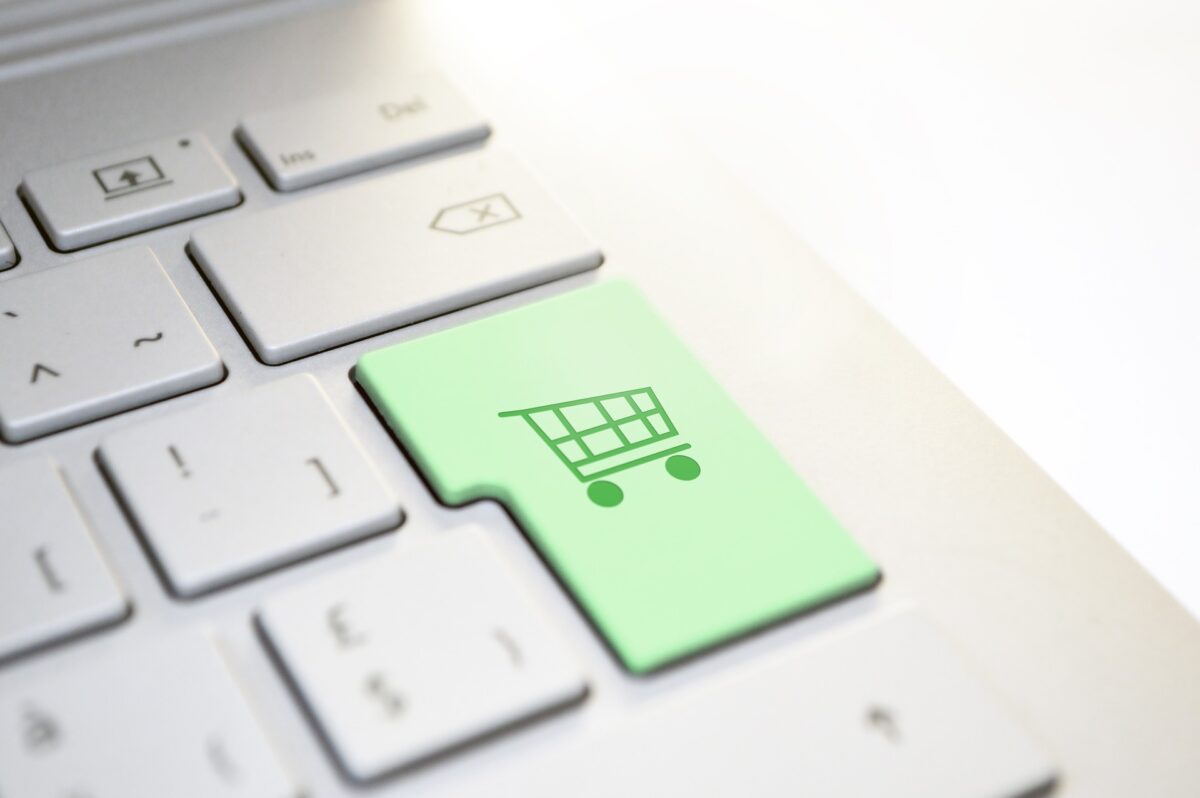 Can retailers cut costs?
Retailers can cut costs in many areas but as winter draws closer, it becomes more difficult to achieve. Because energy isn't capped for business, heating bills could rise exponentially meaning there will be other areas that companies may need to cut back on to survive. However, that isn't an easy decision either.
As manufacturing costs increase, there is only so much that a business can do to protect consumers. Eventually, they will have to pass on the cost increase. Consumers then spend less as they have less money to spend within their budget. Moreover, they begin to cut back on premium products, opting to spend only on 'essentials'. This in turn can lead to problems for a retailer or brand bringing in less revenue and in the worst case scenario, job losses may occur. Those unfortunate enough to be made redundant will then spend less and the cycle continues. It's a very difficult position for everybody to be involved in.
A balancing act
Therefore, businesses can cut costs but it's a balancing act, especially if jobs go in areas such as marketing or customer service. Fewer customers will see advertising – if advertising continues at all – decreasing brand awareness. Meanwhile, businesses thrive on great reviews thanks to customer service. Cutting back in that area could hamper progress going forward, especially once the crisis comes to an end. Previously loyal customers may have moved elsewhere, possibly for good.
All of this can hamper the growth of a company, which can also lead to difficulties. If sales targets are not hit, investors may become concerned. Banks might call in loans or be less willing to loan in the first place. Added to that, companies will have to raise money at lower valuations than previously. This can be read as a 'worst case scenario' any may not affect all brands or retailers but it pays to have a plan in place.
It isn't all doom and gloom either – what is a crisis for most may be a benefit to some retailers. Those selling electric blankets and low-cost food items will see an uptick in sales over the next few months.
How can brands and retailers continue to grow during the cost of living crisis?
Most brands and retailers sell products to a particular demographic or niche. As such, some might be more protected than others, even in the non-essential products space. For instance, those targeting young professionals might see more of a hit than those targeting affluent consumers who are 45+.
Even so, there are steps that can be taken to future-proof sales. IMRG and Intelligent Reach recently asked consumers and retailers for their insights into the product data challenge in the UK. Downloading this free report reveals that more than 50% of those aged 45+ begin their search on marketplaces but that 46% of retailers don't sell on them. That seems a missed opportunity. Added to that, 31% of retailers don't advertise on marketplaces either. Perhaps reallocating ad spend could improve sales and protect revenues.
Alongside this, it's important to make sure that your product data is always high quality and up to date. At Intelligent Reach, we always advise filling out every category in a data feed even if they are not mandatory. Moreover, we encourage brands and retailers to always be optimising and experimenting with their feeds to see what is working and what isn't for their products. Why not book a free product data feed audit to get you started?
Conclusion
Brands and retailers selling online don't have to deal with high street leases and front of house staff but still face their own challenges. Nobody knows if things will get worse before they get better but the ecommerce industry can at least be grateful that peak season is almost upon us. With holidays and celebrations including Halloween, Thanksgiving, Black Friday and Christmas just around the corner, as well as the World Cup, hopes are high. Even so, it pays to be realistic. It is more important than ever to make sure that you are getting the basics right. This means making sure that your product data is up to scratch. Those that don't risk making the peak season harder than it needs to be.
Tags