Trusted by customers and sellers as the best bargain destination for branded fashion, beauty, lifestyle and luxury goods.
What is OZSALE and NZSALE?
Launched in 2006, OZSALE.com.au is Australia's leading destination for discounted branded fashion, beauty, lifestyle and luxury goods.
One million unique monthly users visit our sites for the best products in fashion, homewares, beauty, kids and baby categories.
We keep our audience excited with new brand launches daily and offer sellers the opportunity to be included in promotions, EDMs and social media campaigns. Providing unparalleled access to a unique shopping audience and leading marketplace experience.
We have recently expanded our marketplace offering to NZSALE.co.nz for our New Zealand based customers.
Our Stats
1m+ monthly unique visitors
800k+ email database
3.4m+ social followers
2m+ products shipped annually
Our Customers
Gender: 81% Female / 19% Male
Average: 35-55 years old
Average order value: $120
Customer characteristics:
Young Family or Empty nesters
Deal hunters – value driven
Lux shoppers – looking for brands and unique offers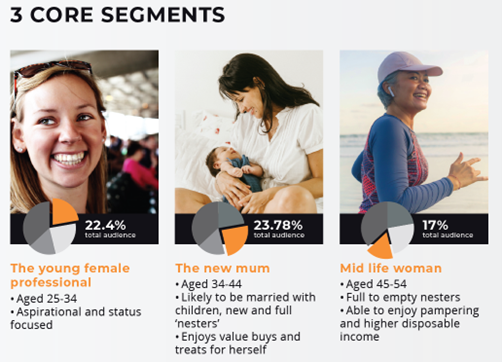 Why Sell on OZSALE and/or NZSALE?
Access a large, engaged customer base for your off-price, clearance or sales ranges.
As a curated and invitation-only marketplace, we will work with you on short- or long-term campaigns to drive customers to your brands, providing you with expert advice on strategy, promotional management, store support & more.
Our customers love well-known brands, as well as being introduced to boutique and unique offers - this makes our platform suitable for big and small professional sellers and retailers.
Our dedicated onboarding team will guide you on the best way to list your products before you begin onboarding and we work closely with Intelligent Reach throughout the onboarding process.
Expand your cross-border sales via NZSALE.co.nz with a single integration.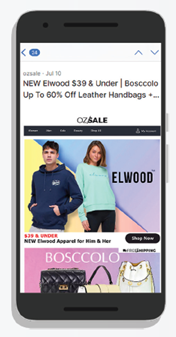 Tips for Success!
Product
OZSALE and NZSALE customers are savvy consumers – we recommend putting your best offers forward on our platform - offering quality products with value-driven pricing.
Customers want to understand what they're getting – making sure you provide clear and accurate product content is essential – this includes providing descriptions with key features, offering size guides, where appropriate, and providing at least 2 images for each product.
OZSALE and Intelligent Reach can guide you on how to maximize conversion with your product listings.
Promotions
OZSALE sends 2-3 EDM per day – sellers have many opportunities to be involved in website promotion and we support this with social media campaigns that sellers can opt into.
Putting your strongest offers forward and working on a regular cadence of promotions with our Account Managers will ensure you get in front of our active customer base.
We offer a variety of free and paid placements to suit your needs.
Customer Service & Fulfilment
Customer service is the key to success on OZSALE and NZSALE. We recommend that you always dispatch orders within 1-2 business days and provide tracking.
Responding quickly to customer enquiries will reduce escalations and improve your seller metrics.
Sellers must maintain accurate stock levels on OZSALE and NZSALE – this allows us to confidently promote your range to our customers.
How to start selling on OZSALE and/or NZSALE?
It's simple!
Reach out to the OZSALE or NZSALE team directly at bdms@mysale.com to apply, or get in touch with your Account Manager at Intelligent Reach for a direct introduction.
We will review your brand and range and confirm if you are a good fit for our platform.
Once approved, a member of the sales team will run through the commercial structure and onboarding process with you.
Want to start selling on OZSALE and NZSALE?
Our experts are happy to show you how our platform can help
Let's Chat
Tags