In our previous article, we talked about the importance of product data and what you can do to improve it. The next step in increasing the relevancy and visibility of your products is distributing into different offsite channels as 2019 approaches.
Now your product data is ship-shape and ready to distribute, you'll want to think about which channels to move into.
Lucky for your business, the internet provides a plethora of options; product listing ads (PLAs) on Google, Dynamic Product Ads (DPAs) on Facebook and many, many more.
Each of these can broaden the reach of your products, increase brand recognition and provide multiple streams of revenue.
Each comes with its own advantages and disadvantages and it's important to choose the ones that are right for your business.
In this article we will discuss the 5 core channels you can use to expand your business.
1. Paid search
Search engines such as Google or Bing provide a way to get your products seen by anybody searching on those channels.
Google Shopping is an important ecommerce channel for retailers and brands, not only because the ads have priority when a search is made but also because when a customer clicks an ad, they already know its appearance and price, which makes them highly qualified leads.
In the UK, retail advertising spend on Google Shopping Ads now amounts to 82% of retail ad spend, attracting 87.9% of clicks (Adthena Search Advertising Report Q1 2018).
Google Shopping provides product listing ads, which appear both in the Shopping tab: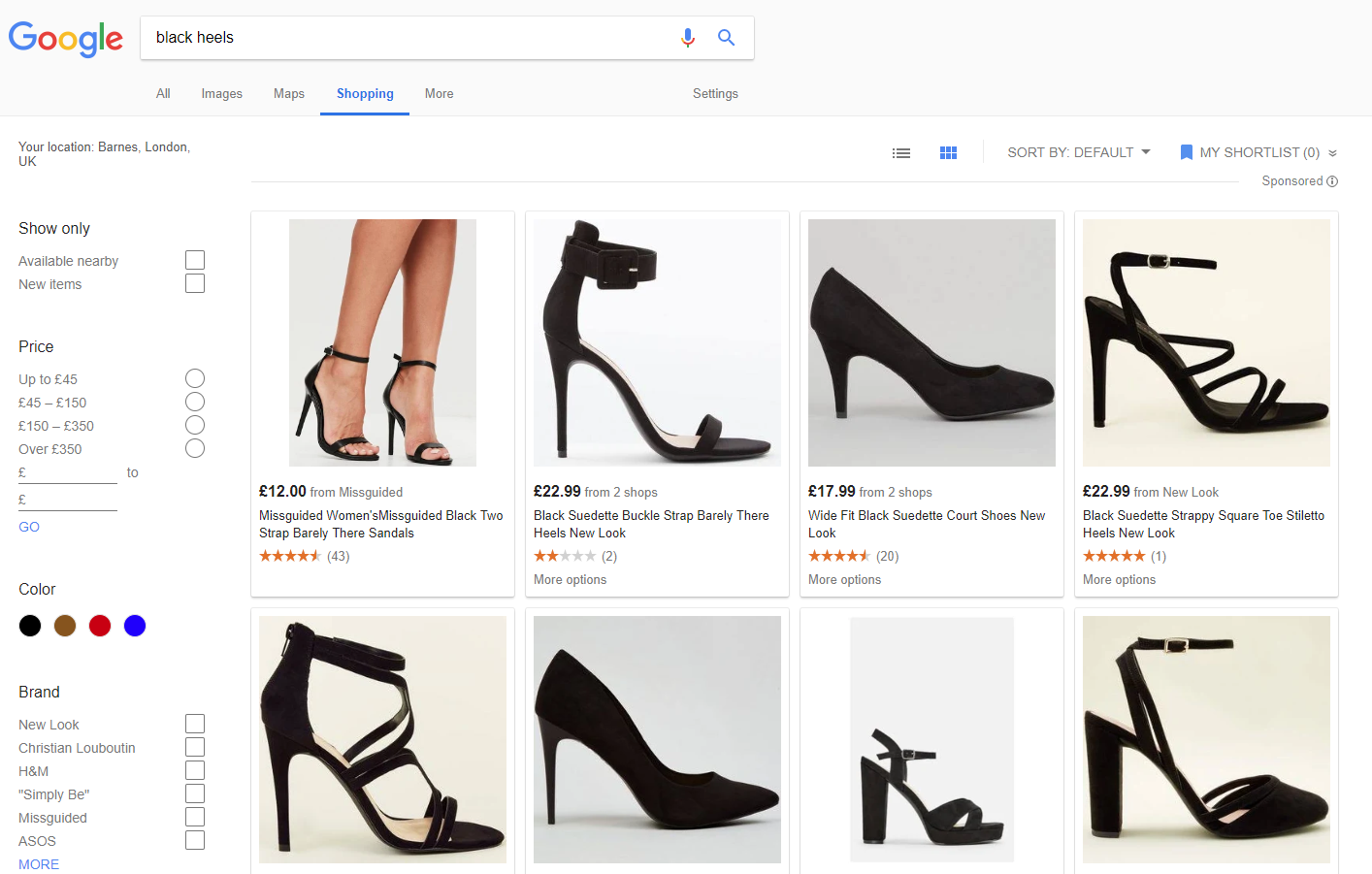 ...or in a carousel on the search engine results page (SERP) when someone makes a product search. These ads take priority.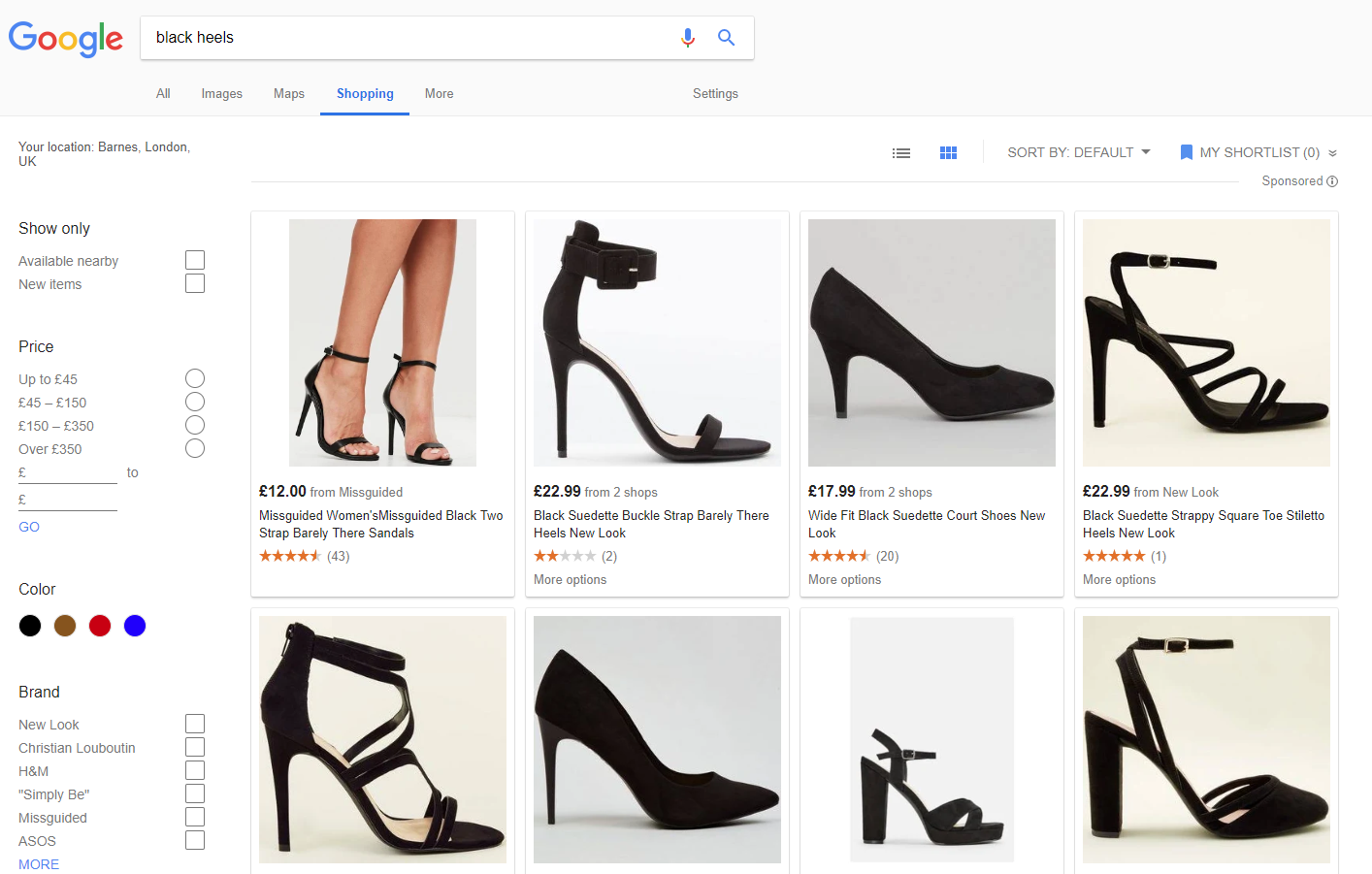 It is a service which allows consumers to browse products and compare prices across merchants. When a product is clicked, the consumer is taken to the merchant's website where they can make a purchase.
While not a marketplace, Google Shopping is one of the best places to list your products as its reach and ubiquity lead to increased click-through and conversion rates.
Your Google Shopping campaigns also rely on bidding to stand a chance of appearing. It's a hard part to get right, but with a bit of knowledge and practice, your bids will be driving product visibility in no time.
One thing to remember though, is that if a product is underperforming, it's probably not due to the bidding. Check your product data instead before you bid up.
2. Marketplaces
One of the most popular options to consider is Amazon Ads. With over 300 million users, your customers are likely to be using Amazon.
CEO Jeff Bezos said in hisannual letter to shareholders that paying Prime members worldwide had reached 100 million. That's a huge audience for your Amazon Ads.
When a shopper types in a keyword or phrase, if relevant, your ad will appear at the top of the search results accompanied with "sponsored" or "ad".
For those who wish to gain more visibility, you can bid on specific keywords so that your products will be more likely to appear in the Amazon SERPs.
Ads can also appear on product pages, promoting related products:
Another great option is eBay Promoted Listings. eBay's standard Best Match algorithm is what decides which products appear on eBay's SERPs.
eBay Promoted Listing, like the ads above, are one of the best ways to get your products ahead of the rest, increasing visibility and sales.
These can appear four of five listing down on the search results page tagged as "sponsored".
They can also appear on the product page with the heading "People who viewed this item also viewed" which can draw attention to similar products:
You choose the percentage of the selling price you'll pay eBay, from 1% to 20%, and you'll only pay if the product sells within 30 days of the buyer clicking the ad.
Marketplaces, in addition, make it easy to test entry into different territories without the costly and time-consuming operations of doing it through your ecommerce platform.
Consider which countries you'd like to enter, and which marketplaces work best for each. Do some research as to where your products will thrive as products that are popular in China may not be popular in Poland, for example.
"If you want to focus on specific areas, then top-middle class consuming countries in the next ten to fifteen years will be India, China, USA, Indonesia, Japan, Russia, Germany, Brazil, Mexico and France." - Gergana Nacheva, Head of Acquisition at global service provider Pentagon
3.Comparison shopping sites
Comparison shopping sites such as Kelkoo, Connexity or Price Runner provide consumers with product comparisons based on things such as price, stock and shipping options.
Here's an example of how it works from Price Runner: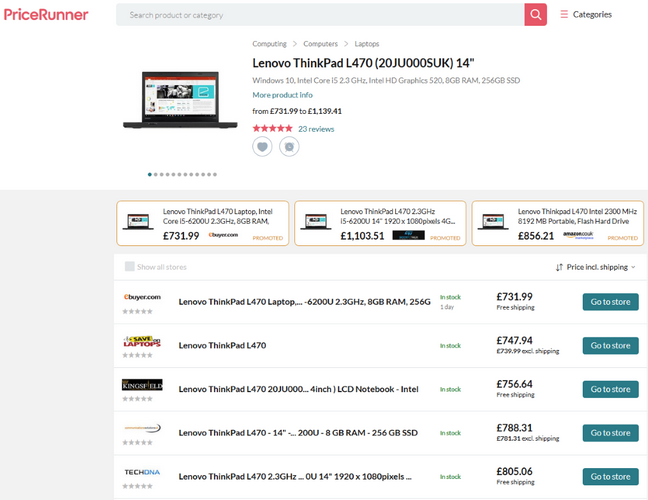 Why should your business join a comparison-shopping site? Well, consumers like value-for-money and the feeling that they are in control.
Using one of these sites reassures them that they are finding the cheapest deal out there.
In addition, Google's new CSS programme has recently allowed for other comparison sites to appear on Google's PLA banner which means further reach and visibility.
Our CCO and founder, Steve Rivers, recently wrote an opinion piece covering the change. If you're considering joining a CSS, then have a read.
4. Affiliates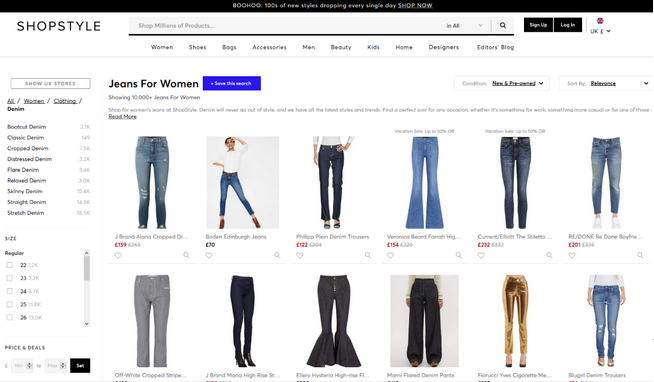 Affiliates, such as ShopStyle or Ssense, earn their commission by promoting your products on their site. Many affiliates or affiliate networks pull products from many locations and advertise them on behalf of the brand/retailer.
This is an example from ShopStyle: When a product is clicked the consumer is forwarded to the brand's website where they can make a purchase: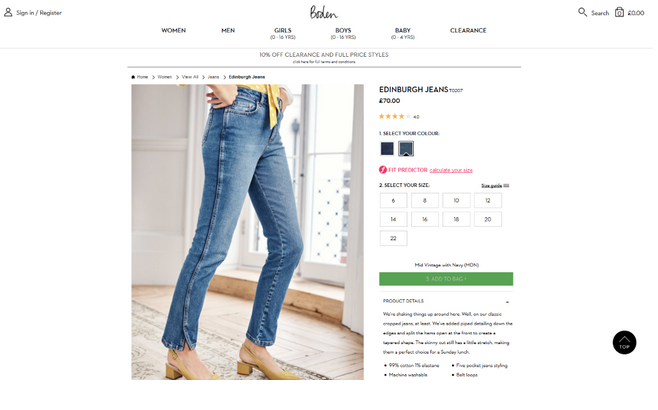 With 16% of all orders coming from Affiliates, it's a good opportunity for businesses to increase brand awareness, sales and customer acquisition.
5. Paid social
Although social media is not a commerce channel per se, platforms such as Instagram, Facebook and Snapchat have been providing paid product ads which are targeted to users based on their interests and location.
They have proven to be effective, as paid social is at 37% penetration with 2.8 bn gobal social media users in 2017.
Facebook Dynamic Product Ads, debuted in 2015, deliver highly relevant content to the right person at the right time, at any stage of the sales funnel.
The ads target users who either viewed, added a product to their basket or purchased. This is made possible with the Facebook pixel, a piece of JavaScript code on your website which allows you to track which pages the user visited.
Like Multi-product Ads, Dynamic Product Ads can contain multiple products in a carousel: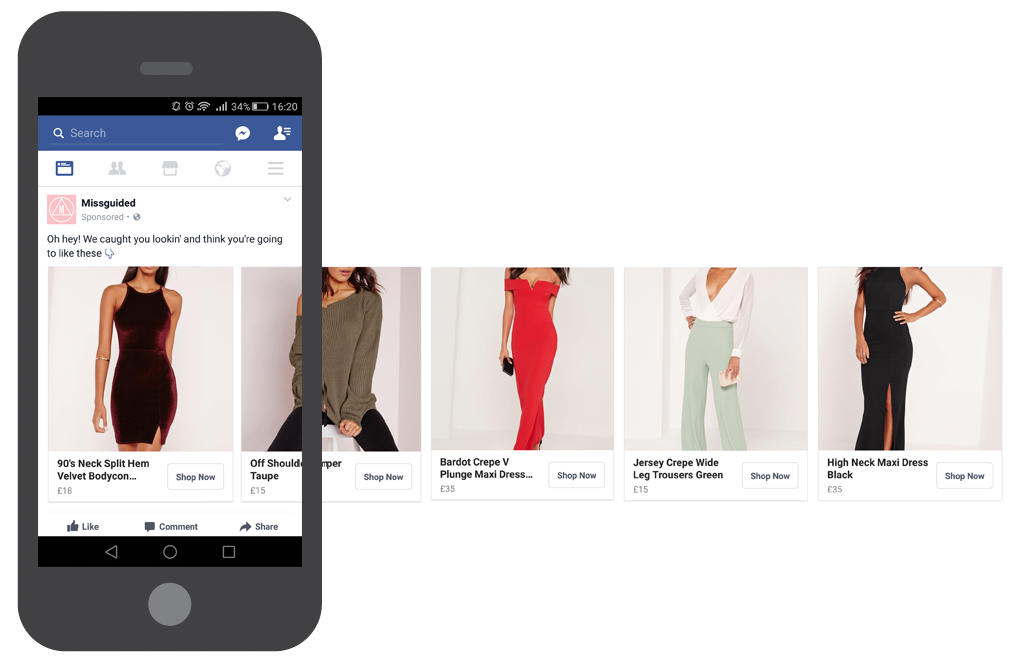 However, the difference between Multi-product and Dynamic Ads is that the latter can also feature products relevant to the consumer's buyer journey with the Single Image format.
These ads are heavily reliant on your product data to serve the right customer with the right ad, which increases relevancy and therefore the likelihood that the shopper will click.
If you'd like to learn more about product data and how it can be used to drive fantastic performance across all offsite channels, we'd love to chat to you!
The Intelligent Reach Platform allows retailers to quickly edit, fix and optimise their product data at scale for each offsite channel.
{{cta('75dc38b6-53fc-4f21-87b0-3b45e5af0de1')}}
Tags