We make switching data feed providers seamless and easy, so your data is exactly where it is today - and better! 
Thought about changing your data feed provider but worried about losing all the work you've done on your feeds? Our Content Marketer put her journalism hat on and interviewed IR's Training & Enablement Director, Mark Batson, on the "risks" brands & retailers fear when switching over, and the onboarding processes with Intelligent Reach.
How long does onboarding take with a data feed provider, like Intelligent Reach?
Quick and simple
Bespoke onboarding plan
Robust and customised process
Onboarding with Intelligent Reach is quick and simple. From the start, we understand what data our clients have available and how we can assist them in putting their best foot forward to get onboarded quickly and efficiently.
The process is robust and customized, so you'll have a completely built out and bespoke onboarding plan, with all key timing breakdowns. With complete access to data in our hands, we can onboard a new client in a matter of a few days.
What if a retailer switches from another data feed provider? Do they have to start from scratch or is it an easy switch?
Absolutely not! There's a misconception brands and retailers have, that by switching over from a provider, they'll have to start from scratch and not capitalize on the work already done on their feeds. That's completely not the case!
If you want to start from scratch, you can. But if you're switching from another feed provider, it really is an easy switch! Before onboarding, we understand what all the key factors are within your feeds and what you're doing currently. Because at the very, very minimum we make sure that all those key building blocks are in place so on day 1, once we plug in the data sources into our platform, our minimum expectation is that your data is exactly where it is today - and better!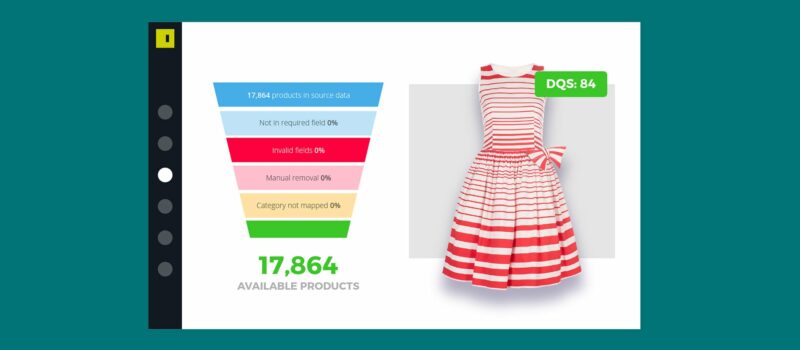 From there, our platform is powered on so you can enroll yourself into a culture of continuous optimisation. First, you'll benefit from powerful features like our Data Quality Score & Data Visualiser, to help visualise your products, spot errors, and improve your feed. Then you can segment and label your products in many ways. For example, you can label products based on their performance, like your impression count on channels like Google Shopping.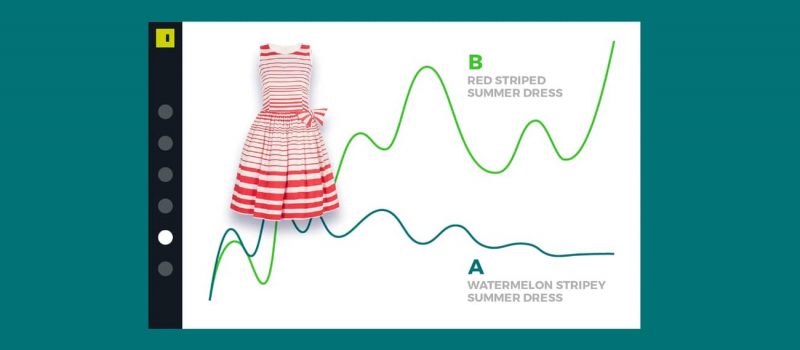 Here's where you'll really get a competitive edge, as you can conduct A/B or Multivariate testing on your product titles, types or images optimisation ideas to see what works and what doesn't to get those invisible products visible again. Once you find the winning formula, you'll be able to easily roll these out live into your feed and keep monitoring performance at product-level.
So, after onboarding, you'll be driven in boosting your product performance by knowing your way around your data and managing it effectively. With our platform, this is exactly where you'll be after day 1.
What are the main onboarding challenges retailers have, when switching to a different data feed provider?
Finding out what access they have to the necessary data sources internally and gaining access to these points. At Intelligent Reach, we know how to tackle this to make it as smooth as possible.
Many often are unaware of the data they need in their feeds, the additional data points and the value these add to their feeds. There are different data points you may want to include, like your stock/margin information. These two things aren't mandatory requirements of a Google feed, but they're massive influencers in what to surface to Google, how you surface them and how you label them etc.
At IR, we take the time to educate them about the power of additional data points and its value. Next, it's about finding out what access they have to these data points internally and gain access to these. We see it as simply a matter of us understanding what data our clients have available and how Intelligent Reach can assist them in putting their best foot forward in terms of their data to get onboarded quickly and efficiently.
Digital Marketing teams find this a technical challenge as they don't have the IT resources to do these things. But we can help always help you unlock access to data points that you didn't have before.
We're always working with different e-commerce platforms, technology stacks, different solutions so we can help always help the client, as most of the client's point of contact aren't actually on a technical team. So, it's very much the kind of technical blocker to them, but to us it's easy to for us to piece together and then the platform integration becomes seamless.
Once we've mapped in your data points, you'll eliminate dependencies like on your internal IT teams to access these and our platform will open the door to over 1500 channels and marketplaces for you to sell on.
Do you have any examples?
A recent one is a client that had a lot of existing internal feeds that were built with a very Google focused data points in them. Our platform built into that when onboarding and migrated this into an API based approach with their e-commerce platform, Salesforce, this brings onboard very dynamic data points.
So first of all, it'll update more frequently. Secondly, it's going to lower the amount of actual internal resource they need to generate that data is in the first place.
Finally, it gives us much more in-depth information about that product data does as well e.g., internal buyer value attributes that we can get within that data as well.
How long does it take for the retailer to get an overall picture of the product performances?
From the very first time we build a feed in our platform, it starts running through our data quality scoring algorithms. From within the first 24 hours of being live, our clients can already start to get to know the key analysis. They build in the data themselves internally they haven't had before. It comes through our data quality scoring and we monitor that we check that scoring every time to rebuild/update the feed.
How easy is it to start using the platform and get back to doing day-to-day data feed management?
It's really easy to start using the platform. From day 1, you'll be able to manage your usual feed tasks as we aim to mirror the structure of your campaigns, at minimum, so you can dive right in.
Our platform is designed and built for digital marketing & e-commerce teams to be intuitive. And we also have a "Growth System", a combination of platform features, educational content and team support to get you up to speed quickly. You'll have access to our product tours and IR academy to learn at your own pace. We often refresh this with new content so you're always up to speed!
Our whole training syllabus is set up in a workshop structure, so you'll unlock new data feed management tips and tricks and apply these to your campaigns.
And when it comes to support, we can work anything through from a self-served, a fully serviced proposition or hybrid.
As soon as you've onboarded with us, you'll quickly build your knowledge to be able to work as you were doing before and unlock the full capabilities of managing, optimising and testing your feeds on continuous basis.
With previous clients that you have onboarded did they find the platform intuitive to use?
Certainly, the feedback I've had is that we are one of the most intuitive platforms on the market. I myself have used quite a lot of them. We spend a lot of time working on our UI for that reason because there are a lot of platforms that give you an almost infinite amount of power so it's very difficult to access even basic functions.
Interested in switching data feed provider?
We're ready when you are! Simple book a demo so you can see just how easy our platform makes your daily data feed management activities.

Tags