We knew it was coming, you've probably seen it for yourself, but Google have now announced that Desktop Image searches will now show shopping information like pricing, availability and that's right reviews!
Fresh Experience.
With a fresh new look, Google has again reinvigorated the online shopping experience. When you search for an image and click on a photo, the enlarged photo pane will include the source page so consumers can avoid visiting sketchy pages. You can also now continue to scroll through the search results while the previously selected image remains on the side for an easy comparison.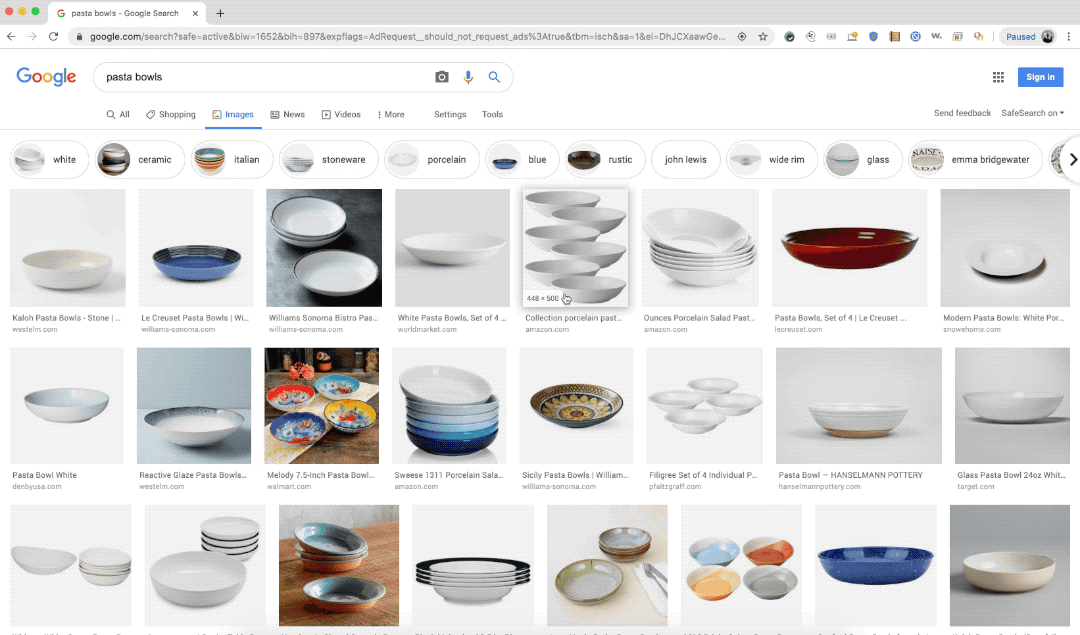 The latest update comes on the back of Google revamping Google Shopping to include the options to buy products from physical stores or directly on the Google site itself.
Increase Traffic:
Google says this change has the potential to increase referral traffic:"For retailers and publishers, this updated interface also means people are more likely to visit a web page to get information to help them with a task, or to buy a product on your site."
These updates are live now in Google Image search on desktop.
As we know the offsite product discovery journey is a vital part of ecommerce and something brands and retailers must not only track, but optimise towards. Augmenting product content for offsite marketing channels is the main part of this and the most important strategy to increase traffic and revenue. Learn more 6 Core Strategies to Get Your Products Found More Often.
How can we help?
{{cta('2fa1cefb-a31e-4073-8e58-84185b6ff8fa')}}
Tags