In an impactful move reported by the digital marketing firm, Merkle, Amazon has stopped bidding on Google Shopping Ads.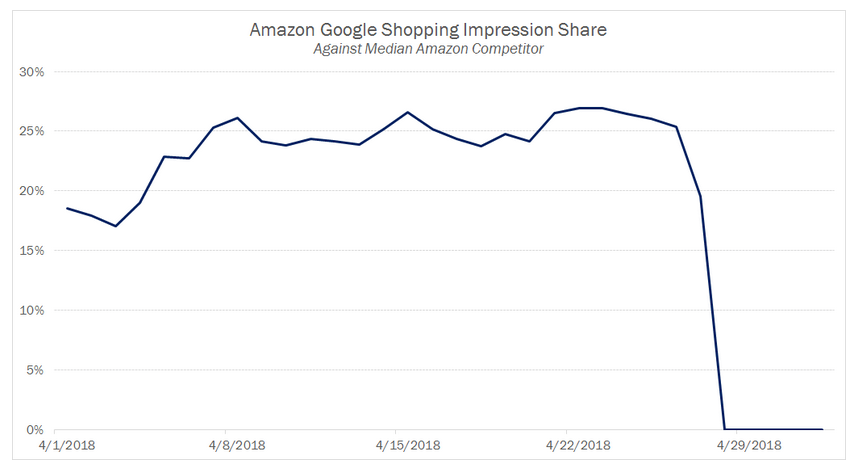 Amazon's decision to stop bidding on the lucrative Shopping Ads, otherwise known as Product Listing Ads (PLAs), adds fuel to the fire of their recent disputes between the marketplace behemoth and Google, such as YouTube being pulled from Amazon devices, voice-controlled speakers (of which Amazon owns over 50% of market share) and the fact that Amazon refuses to sell Google products such as Google Home.
Merkle estimates that Amazon was spending over $50 Million a year on PLAs. They also reported that on the run up to Christmas, Amazon's impression share against home goods retailers skyrocketed from 0% to 25%, indicating just how much Shopping Ads real estate Amazon snapped up since they began advertising on Google in 2016.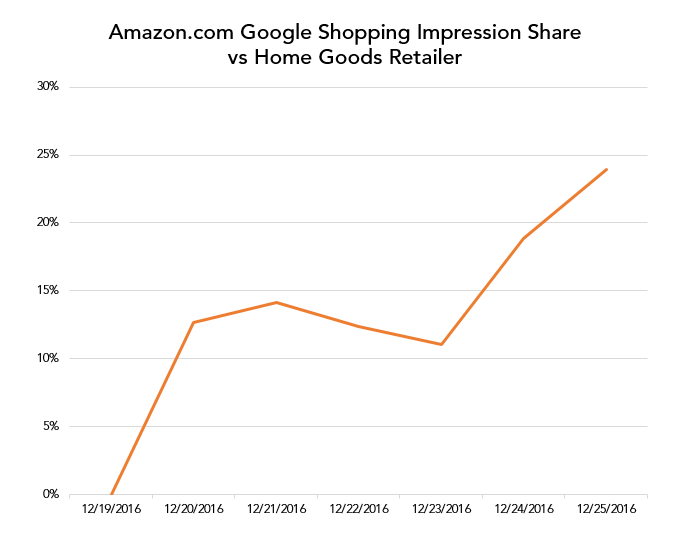 Why did Amazon Stop Buying Google Shopping Ads?
Amazon's Prime membership program made the online marketplace desirable and a formidable competitor for both Google and retailers alike.
Would you wait 3 to 5 working days for that gift you bought for Mum or receive it the next day just in time for her birthday? Most would choose the latter, which is why consumers might have been tempted to click on the Amazon product listing over others.
If this is the case, then why stop doing something that's been so successful?
Amazon's decision to stop buying Google Shopping Ads shows sign of their desire to expand within the digital ad market.

Although we can't know why exactly, Amazon's history with PLAs leads us to speculate as to why they pulled their listings again:
Merkle, in 2016, said that Amazon's investment in PLAs would only strengthen Google in the struggle to be the first port of call for consumers' product searches. By pulling out, Amazon saves (if a correct estimation) over 50 million a year and, as a hugely successful marketplace, Amazon limits Google Shopping's search listings.
It isn't the first time Amazon have pulled their listings from Google, having done so in 2012; a move to limit consumer choice on Google so that they would have to visit Amazon, and again in 2015 over data concerns according to Business Insider:
"Ad sellers like Google were able to use the ads to get information about Amazon's users, which enabled them to hone up ad targeting on their own platforms. Amazon is now plugging that hole, which was allowing hundreds of companies to essentially steal chunks of its online advertising share by using its own data (for a price.)"
Google Shopping Actions
In addition to this, Google introduced their Shopping Actions progam in March, essensially turning their platform into a marketplace, which might be why Amazon decided to withdraw.
The program offers retailers a way to fight back against Amazon by working directly with them. Consumers can now complete their purchase without ever leaving Google, which means Amazon would lose out on traffic and be helping their rival to expand as a marketplace.

The Impact on Advertisers
Depending on where advertisers list, the impact of Amazon's decision will be felt by those on each end of the spectrum;
Good News for Advertisers on Google Shopping:
When Amazon first started their Shopping Campaigns on Google, it put them in direct competition with retailers like Walmart, and because of their dominance and brand recognition, was claiming a large impression share.
Advertisers on Google will see an increase in clicks and lower CPC overall as their main competitor, Amazon, won't be taking up so much Shopping Ad real estate and impression share.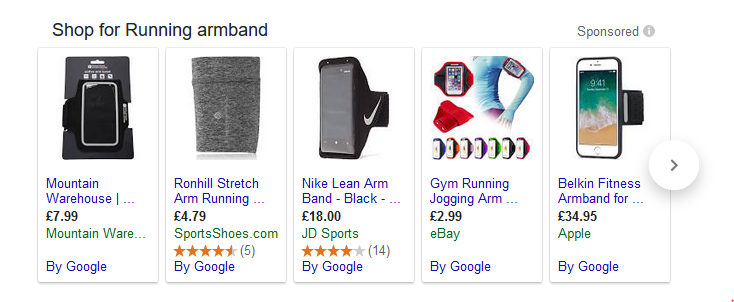 Bad News for Brands and Retailers on Amazon:
Those advertising on Amazon will see lower clicks and ROI as their products will no longer take advantage of Google's hugely successful Shopping Ads. In fact, PLAs in Q1 of 2018 were driving 76.4% of retail ad spend in the US and 82% in the UK (Adthena Search Advertising Report, 2018).
It was also reported by CPC Strategy that Amazon's sales have dipped since they ended their Google Shopping campaigns.
Whether it is a temporary move or a permanent one, Amazon's decision to stop bidding on Google Shopping Ads has provided advertisers on Google Shopping a window in which they can obtain more clicks and sales. Amazon may have made the right choice, given that Google's Shopping Actions program is due to make waves in the ecommerce world.

Get in touch to find out how you can optimise your product data for both Amazon and Google Shopping.
{{cta('75dc38b6-53fc-4f21-87b0-3b45e5af0de1')}}
Tags