La-Z-Boy goes all-in on 3D configurator, making it available for all products on all platforms.
"AR is table stakes for today's furniture shopper. La-Z-Boy customers love it, so we set out to provide AR for every buyable option in our configurable cataloguer," said Jill Brown Thomas, Senior Director of Digital Commerce at La-Z-Boy. "The 3D Cloud product experience platform and 3D Cloud Product Configurator make personalization easy. Shoppers can configure their desired items from millions of possible combinations and preview them in AR (Augmented Reality) without an app."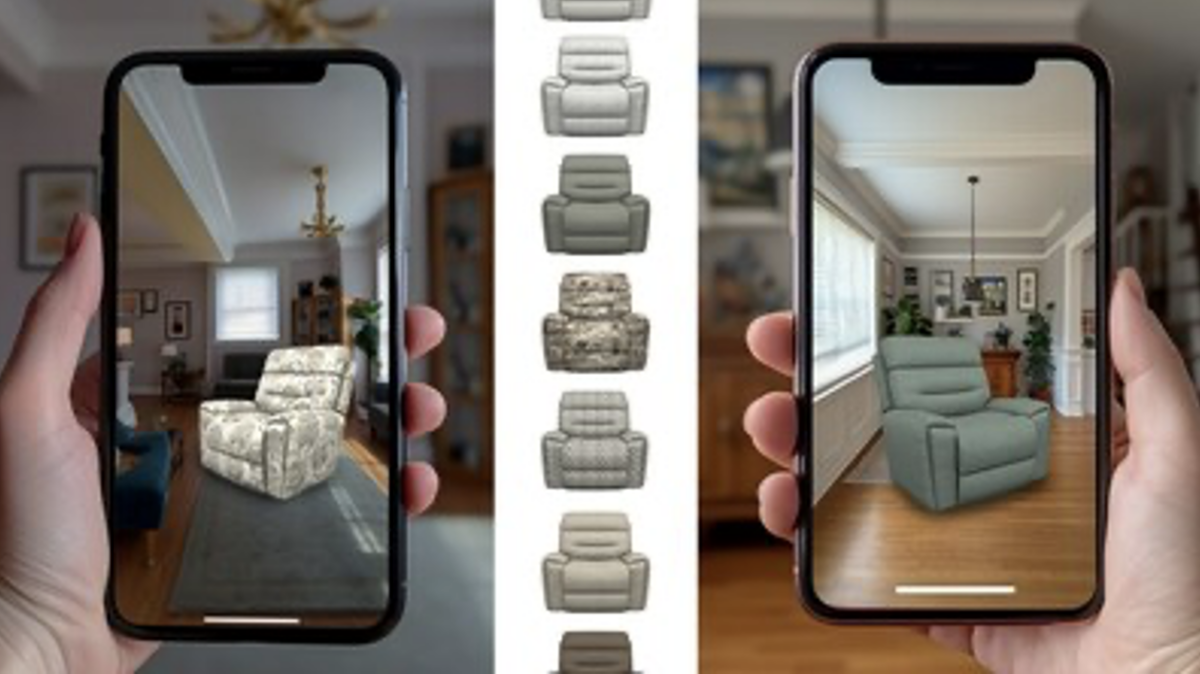 La-Z-Boy 3D configurator. Now available on mobile AND Web.
Called WebAR OnDemand™ , the technology is powered by 3D Cloud by Marxent.
Want to Learn More?
Discover the true power of the IR platform - book your demo today
Book a Demo
Tags