Ecommerce horror stories are horrendous for the brand, retailer or agency involved. For everybody else they are entertaining in a "glad it didn't happen to me" kind of way. But that isn't the only reason horror stories in ecommerce are worth sharing. We can all learn lessons from these examples, which we helpfully outline below.
Heinz
QR codes are a big part of modern marketing. Since their invention in 1994(!), they took a while to catch on but have become huge alongside the rise of smart phones. In China, $1.65 trillion payments were done via QR code in 2016. As the technology catches on around the world, becoming particularly popular during the Covid-19 pandemic, the possibility of errors increases.
As Heinz Germany discovered.
Nightmare ecommerce stories don't get much worse than this for popular household brands. Putting QR codes on food labels has been growing in popularity for the last few years but what happens when you scan them? Normally, they will direct to a marketing competition, recipes or nutritional advice. Not so in the case of Heinz. One unsuspecting customer, Daniel Korell, scanned the code and found himself looking at an adult website.
Rather than directing him to a promotion, the QR code led directly to Fundorado. It turns out that Heinz had forgotten to renew a domain and Fundorado had swooped, purchasing it immediately. Needless to say, the consumer complained on social media, receiving an apology for his troubles. One company's PR nightmare is another company's heaven – the adult website offered Daniel a year's free membership for the free publicity.
Ecommerce horror stories lesson – always check your marketing links and renew legacy domains!
Vodafone
Vodafone is one of the world's largest telecom companies in the world. Operating in Europe, Asia, Africa and Oceania, they made €43.8 billion revenue in 2021. Even so, that doesn't make them immune to errors as their mistake from 2017 shows.
Virtual reality or VR is a growing area for companies. Meta is at the forefront with their Quest 2 and Quest Pro headsets, while ByteDance (owner of TikTok) is in the process of launching the Pico 4 after buying the company last year. Five years ago though, VR was still seen as a new technology that one could experience with their phone. As such, Vodafone were selling the Samsung VR headset, an £80 add-on for Galaxy users.
Except when they mispriced it and sold it for free.

Ecommerce horror stories don't get much worse than this. The retailer could cancel the deal and receive a host of negativity or they can agree to the sale and take a financial hit. To their credit, Vodafone took the second option. They sent all customers an email to explain that though the product was mispriced, they would still be honouring the deal. That being said, because the 'promotion' proved so popular, they said they would have to be ordering more stock so their might be a delay in receiving the package.
When Screwfix accidentally put everything on sale at £34.99, they went in the other direction by cancelling orders. They also contacted customers who had already benefited to return their goods as soon as possible for a refund.
Ecommerce horror stories lesson – always check your pricing!
Amazon
Amazon is the largest retailer in the world and the 12th most visited website globally. Selling hundreds of thousands of products means they are bound to make mistakes from time to time. They are regularly in the news for negative stories but rarely do they feature for errors that accidentally favour the consumer.
Websites such as HotUKDeals, a community-led price comparison website, are quick to notice when something might be mispriced. Similar to the Vodafone story above, Amazon made an error with their pricing of the popular TV show Better Call Saul. Somebody at Amazon UK HQ had amended their product feed and labelled the UHD editions of the first two series for purchase at just 10p. A saving of 99% over the normal selling price.
Amazon is a large enough company that they can take the hit but for others selling digital goods, always be careful of your pricing. Once consumers are able to download the offering, there is very little chance of being able to recoup costs.
Incredibly, this isn't the first time that Amazon UK has made such an error either - in August 2021, they were listing every season of 30 Rock for 10 pence as well.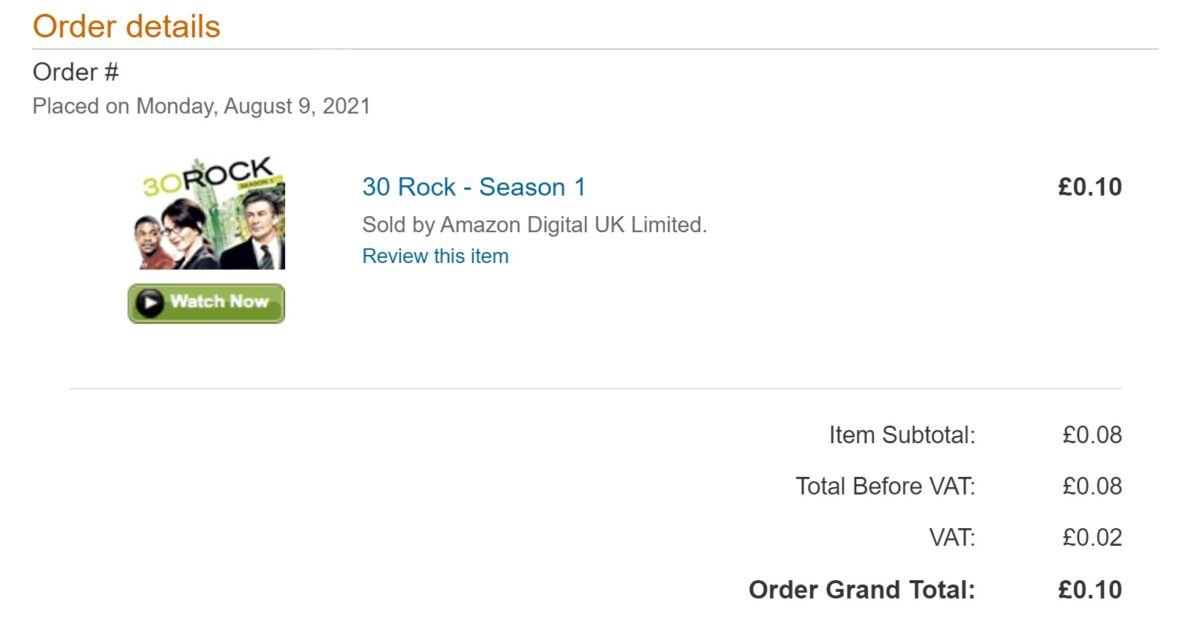 Ecommerce horror stories lesson – have robust product feed management (such as Intelligent Reach) in place!
RepricerExpress
RepricerExpress automates repricing on the Amazon marketplace for third-party sellers. In theory, retailers can maximise profits with their 24/7 repricing service, but this wasn't the case for one hour during the peak season in 2014.
Between 7 and 8pm on Friday 12th December , Repricer Express experienced a glitch that saw thousands of items retail at 1p each. Compounding the problem was Amazon charging a set fee for each item sold. Not only did sellers lose money on the item but also the fees. It was truly the nightmare before Christmas.
One retailer lost £100,000 overnight. Another lost £15,000-£20,000 and was facing bankruptcy. Although Amazon cancelled orders when they noticed the problems, those already marked as 'dispatched' were unable to be made void.
Ecommerce horror stories lesson – use top quality partners when selling products online!
ASOS
While ASOS may be one of the leading ecommerce fashion retailers but even they are not immune to sales difficulties.
In 2019, the online retailer upgraded its backend systems. This means that they introduced an automated storage and retrieval system to improve operational efficiencies at their European warehouse.
Unfortunately, the major overhaul of warehouse technology led to reduced stock availability across Europe. This resulted in disruption and missed sales, also affecting returns, costing ASOS around £20-25 million. Ouch!
ASOS aren't the only ones that have found themselves cursing an update to logistics. Earlier this year, Waterstones were struggling to fill their shops with books after moving to a new distributor. Referring to the problem as a 'nightmare', it's the perfect spooky take for those in ecommerce. Argh!
Ecommerce horror stories lesson – Be very careful when updating technology that powers your business!

Want to Learn More?
Discover the true power of the IR platform - book your demo today
Book a Demo
Tags