Our Product Viewer
Forget spreadsheets. Pull from different sources, extract data from your website or sync it from your ecommerce platform and visualise all your products in a single place.
Filter & edit your products
The Product Viewer can be switched to view any feed you have, be that source or partner feed. The product data is viewed exactly as it is sent to the partner, taking into account their specifications, any exclusions or rules that are in place. Data can be filtered using Excel style filtering options allowing the data to be cut and shown, exactly as you need it to.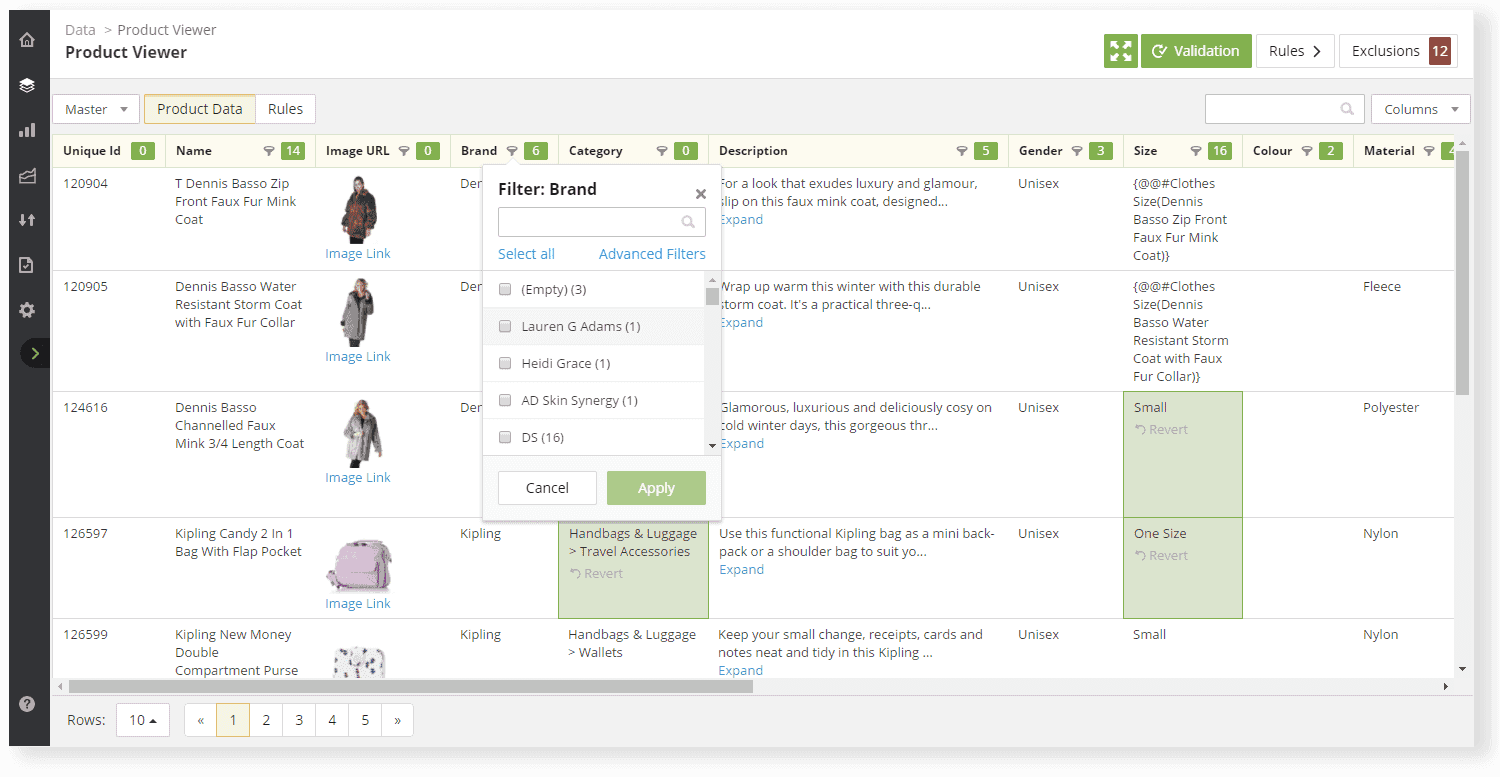 In-line changes
We understand there will always be times where quick changes need to be made to your product data, times where writing a rule simply does not make sense. Every data point shown in the Product Viewer, be it Master or Partner level, can be edited (and reverted to the feed original value) by simply clicking into the desired data field.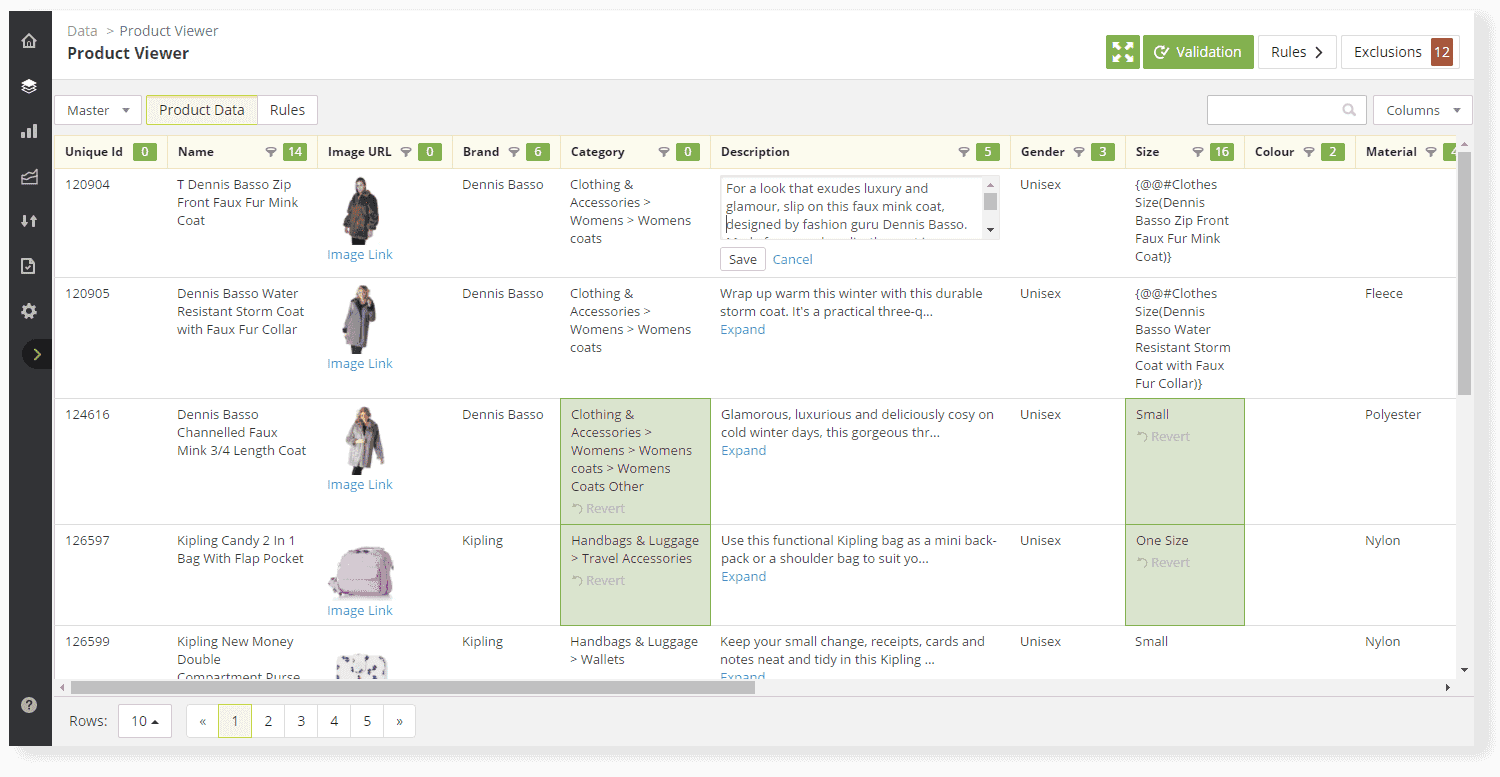 Set up rules
There are huge number of use cases for a rules engine, anything from the creation of promotions and custom labels, to the application of tracking parameters to your product URLs. The rules engine makes this incredibly simple, built up with a series of 'If' statements and auto-complete entries based on your actual feed data; coupled to an unrivalled level of granularity in terms of the actions that can be applied.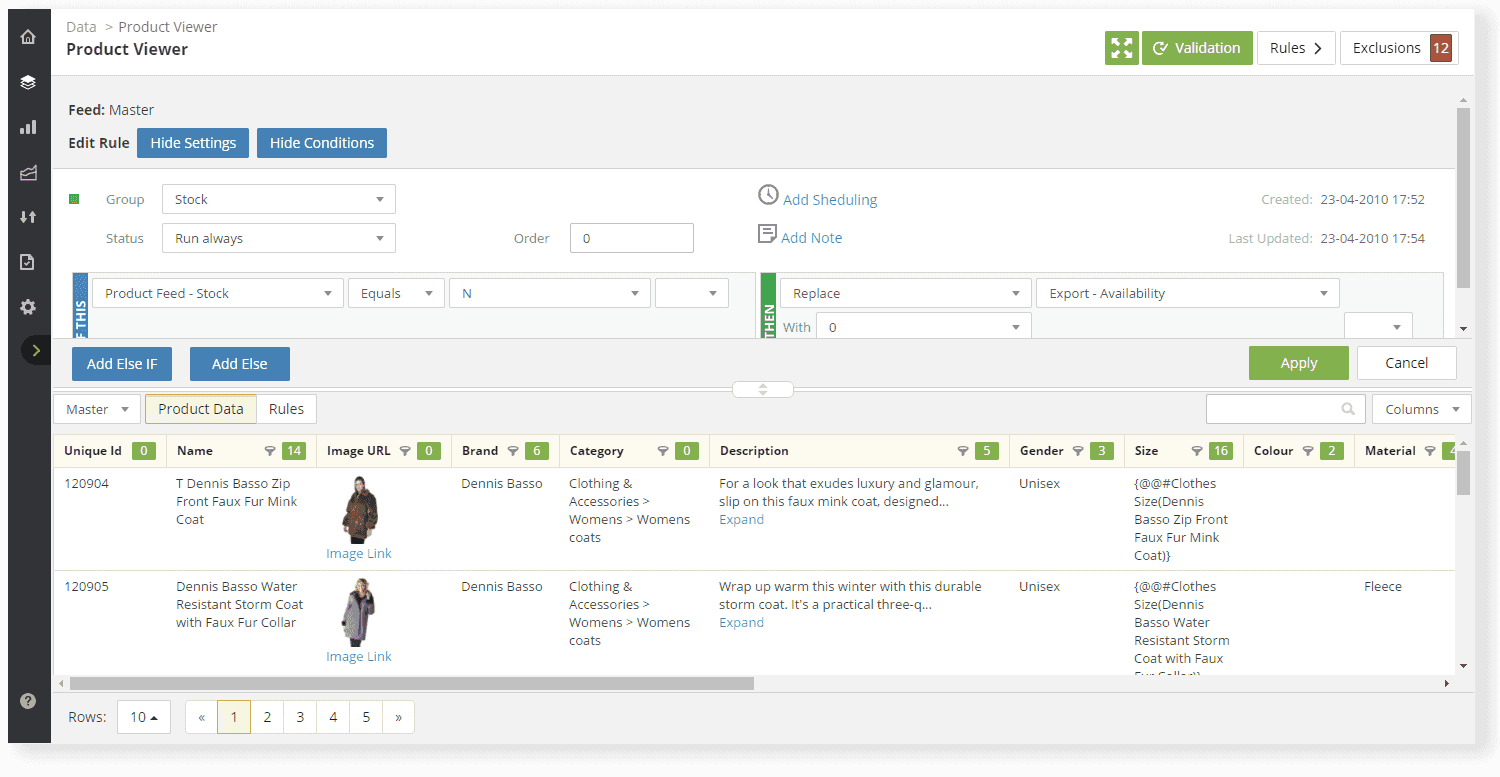 Check validations
Every data point that passes through our platform is subject to a given set of validations. This could be anything from monitoring the format of a link or price, validation of the EAN provided, level of completion within core fields or even an assessment of utilisation of character counts within a product title.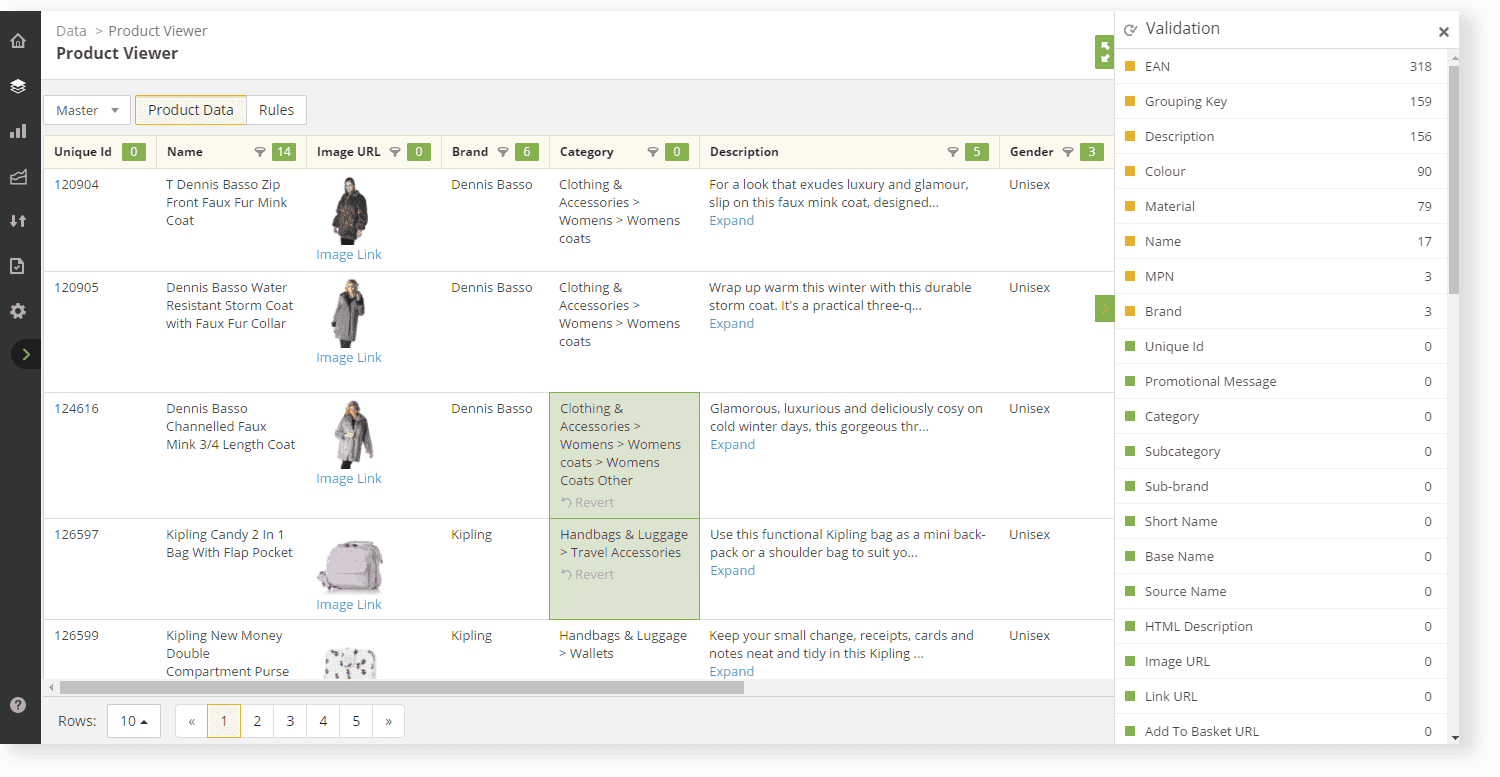 Set up exclusions
We understand that there will always be instances where exclusions from the feed will need to be made. This could be marketing restrictions, brand restrictions or even based on optimisation factors such as price or margin. All of these can be viewed and managed from within the product viewer, through a very simple, intuitive drag and drop interface.