Our Product Data Validation Features
Run hundreds of data validations multiple times a day to make sure you are not missing out on potential revenue.
Check the health of your master product data feed.
Be confident about the status of your product data at all times by having access to a single screen which displays a summary of the errors or warnings on your products. Our platform runs hundreds of validation queries daily to make sure you don't miss anything, or waste time looking.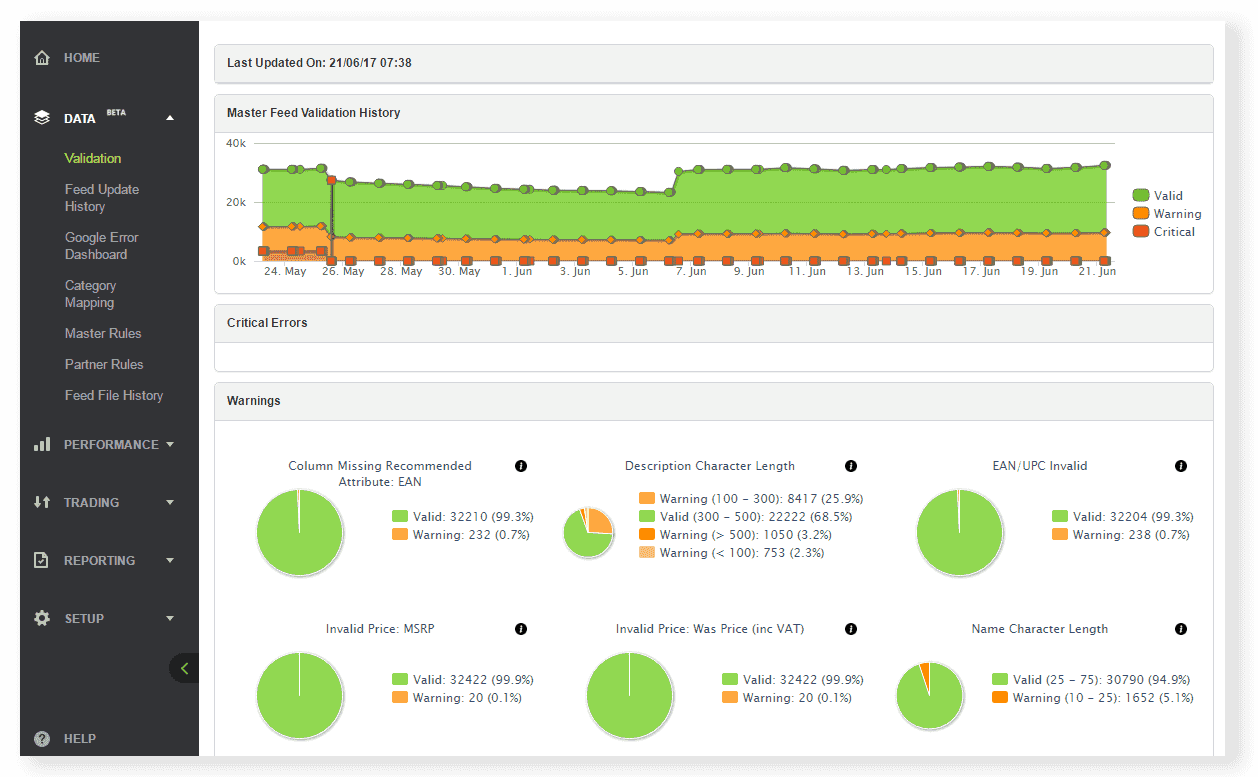 Your validation screen will display critical data errors, such as products missing EAN's, categories, images or prices, as well as warnings about your data issues that will be negatively impacting your performance on your marketing channels, such as missing key or recommended attributes that should be included in your titles.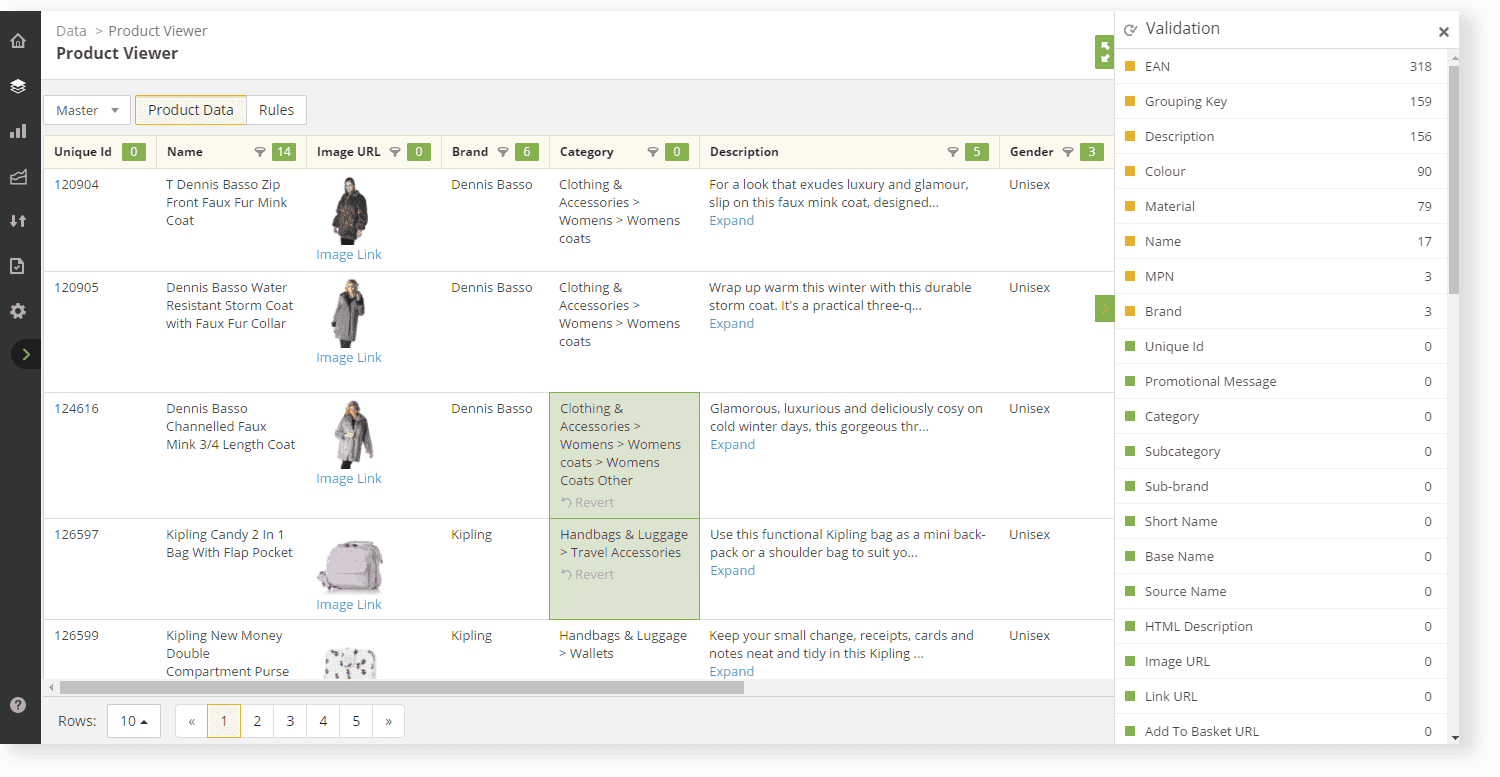 Get partner specific data feed validation.
View partner validations in our product viewer and check the impact your data issues have on a specific marketing partner, not just on your master data set.
We have hundreds of pre-integrated partners and validation running for all your partners.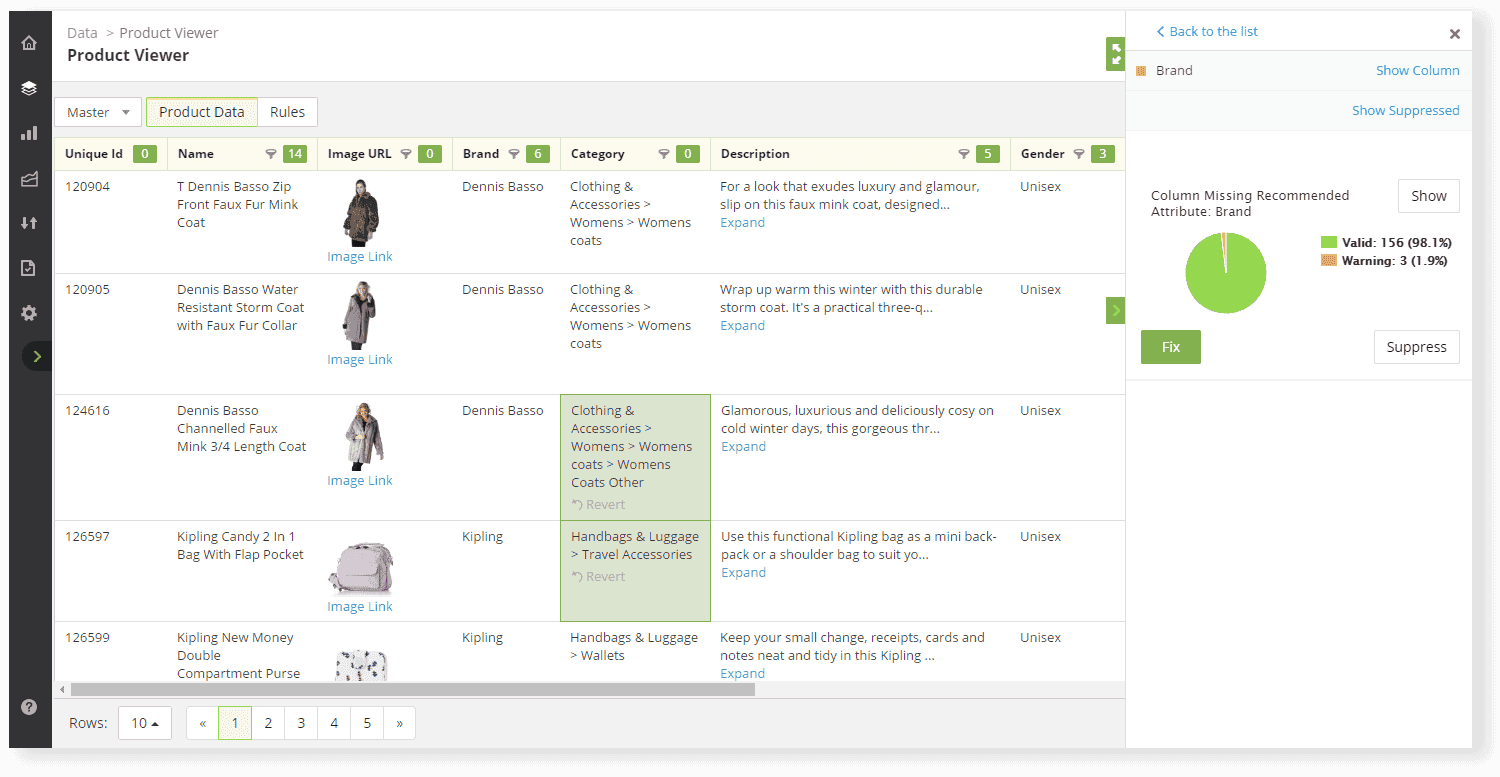 Not just validating Google Shopping feeds, but all these, and more…