Our Product Data Optimisation Features
Identify & fix your data feed issues. We help you fix the data issues we surface, for all your partners, not just Google.
Automatically fix some of your data issues.
Fix the most common data issues with one click. If we surface errors or warnings and have the ability to fix the issue by using other sources of data, then the autofix function will fix it quickly using our in-built rules library.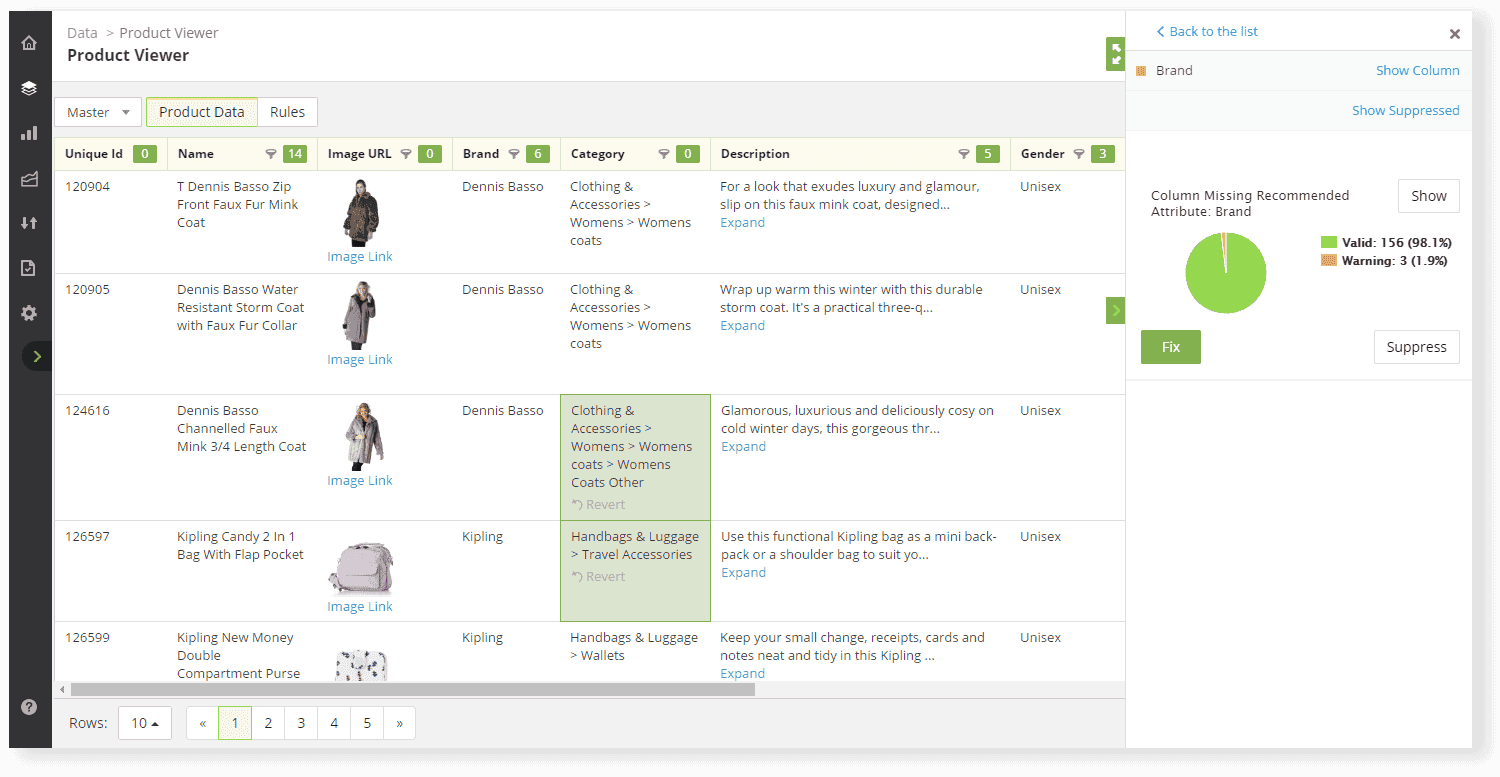 Quickly see affected products in the product viewer.
Click through from any of the validation warnings on the main validation dashboard and you can see the affected products. Our platform then helps you fix these data issues.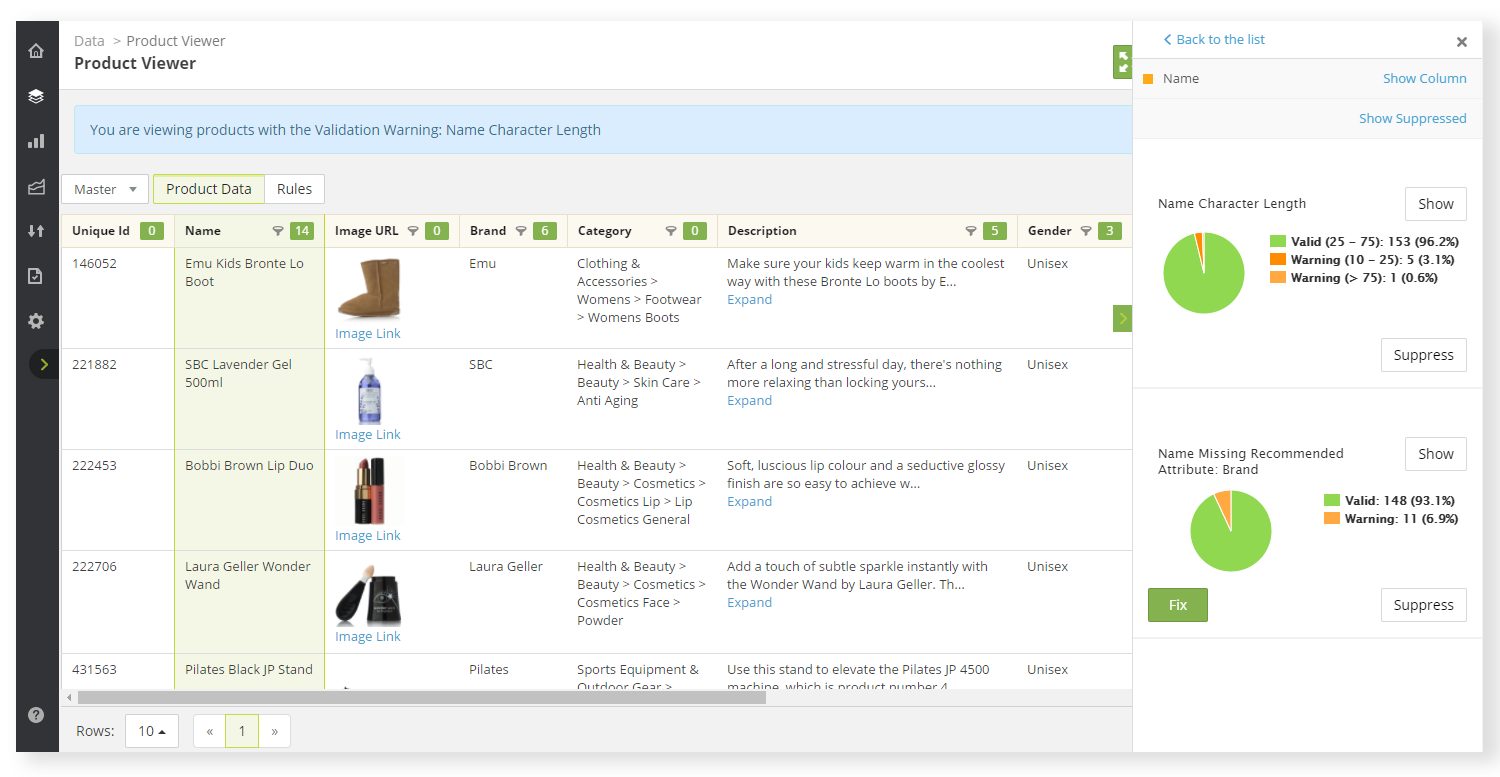 Uniquely optimised data feeds for every partner.
Use our super powerful rules engine to optimise your product data for all partners or just for a specific partner.  Enhancing product listings with required channel-specific attributes will help you boost your visibility & maximise exposure on hundreds of channels.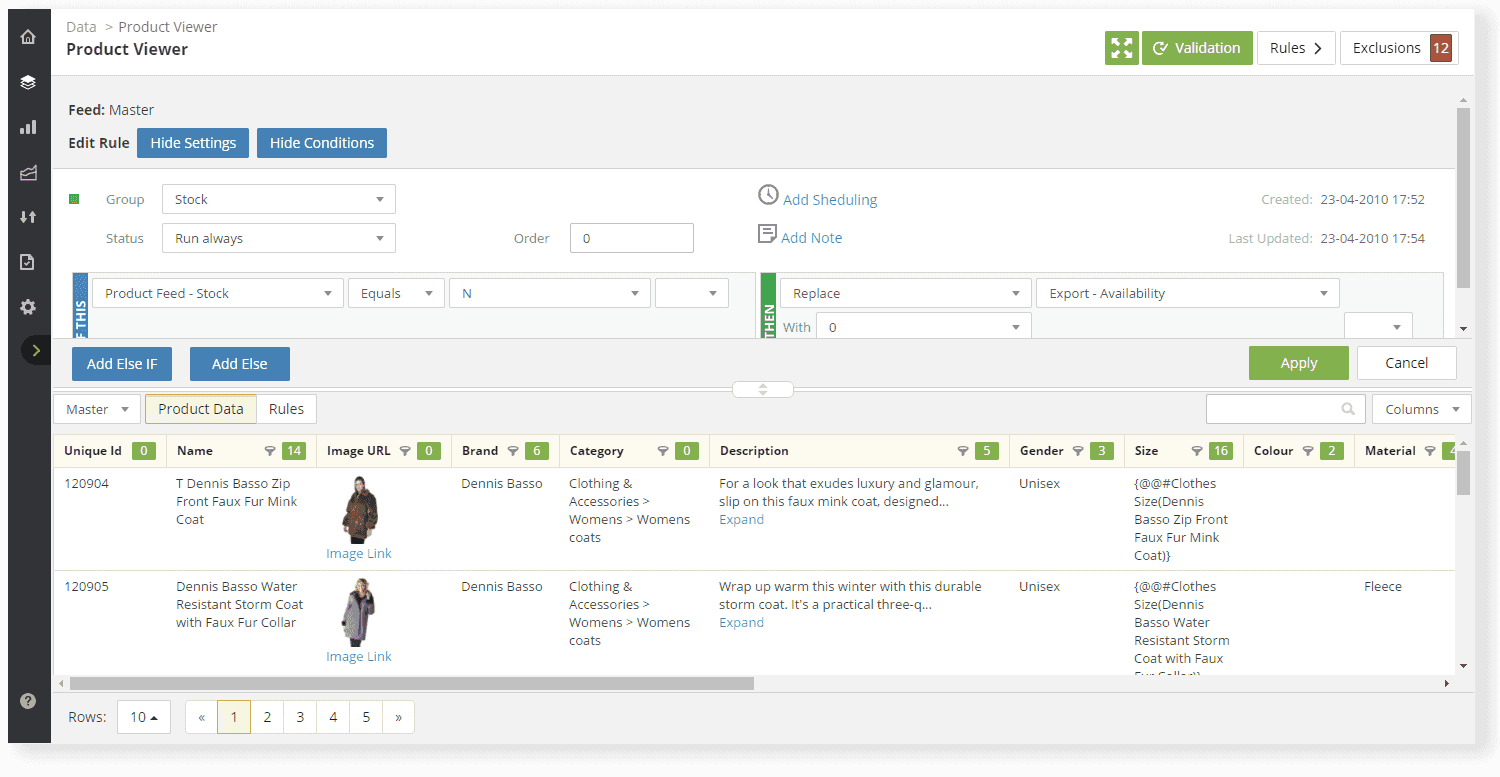 See what difference a word makes.
Take optimisation to the next level using our brand new experiment tool – take the guesswork out of the equation with full AB Testing of a range of content elements and see clearly what change gives the biggest boost.